TRUJILLO & CUSCO
Lima • Trujillo • Cusco • Sacred Valley • Machu Picchu • Cusco • Lima
8 D / 7 N
… / LIMA

Welcome to Peru!
Arrival at the Lima airport, assistance from one of our representatives at the airport.
Then transfer to the hotel, located in the residential district of Miraflores. Check in (3:00 pm).

Services: Overnight. (–)
Height: Lima: 154 masl

LIMA – TRUJILLO

Breakfast at hotel.
Transfer to the airport to board your flight to Trujillo.
Arrival, reception and transfer to the hotel to leave your luggage in custody.
Rest of morning at leisure.

At the morning, visit the Sun and the Moon amazing pyramids, the center of power in the Trujillo Valley during Moche ancient times. Get impress in front of a stunning set of mud-brick friezes on the walls of the Temple of the Moon. Then visit to a traditional family that descends from Mochica people. Later visit the "Arco Iris Temple" or "Dragon ceremonial Temple", from the Chimu culture. Drive to the seaside town of Huanchaco and watch the local fishermen on their traditional "Caballitos de Totora" or reed boats. Lunch in Huanchaco (Is not included) and then you will visit the ancient mud-brick City of Chan Chan. This place was home to 100,000 habitants who stubbornly resisted the expansion of the Inca Empire. The archaeological remains of Chan Chan, 6 km. (3.7 miles) northeast of Trujillo, are rather well preserved although built with mud bricks ("adobe").
Return to the hotel.

Services: Overnight. (B)
Height: Trujillo: 34 masl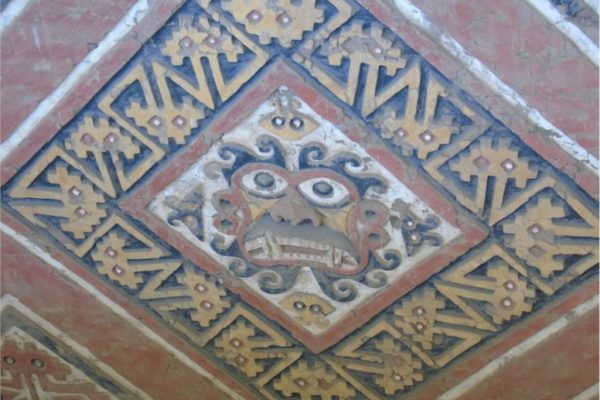 TRUJILLO

Breakfast at hotel.
Departure in private vehicle to El Brujo pyramid located 34 km north of Trujillo in the Chicama Valley. Rises about 98 feet above the surrounding desert and covers an area of roughly 330 by 330 feet. It was built with tens of thousands of adobe bricks. It walls are covered with polychrome reliefs that show war motifs, its goods, animals, plants and net-fishing. Just some years ago, a well preserved tattooed mummy of a young woman, who belongs to the Moche Royalty, has been discovered deep inside El Brujo pyramid. She has been called "Señora de Cao" and she is exhibited in the Lady of Cao Museum. Continue towards the city of Chiclayo.
Arrival and transfer to the hotel.

Services: Overnight. (B)
Height: Trujillo: 34 masl


TRUJILLO – CUSCO

Breakfast at hotel.
In the morning transfer to the airport to board your flight to Cusco city.
On route you will have a panoramic city tour: marvel at their well-preserved and imposing portals, balconies and churches.
Arrival at Cusco, reception and transfer to the hotel.
Dinner Welcome show at local restaurant.

Note:
Trujillo / Cusco flights operates only on Tuesdays, Thursdays and Sundays from July to November 2018.
Subject to availability and variation without prior notice.

Services: Overnight. (B)
Height: Cusco: 3,395 masl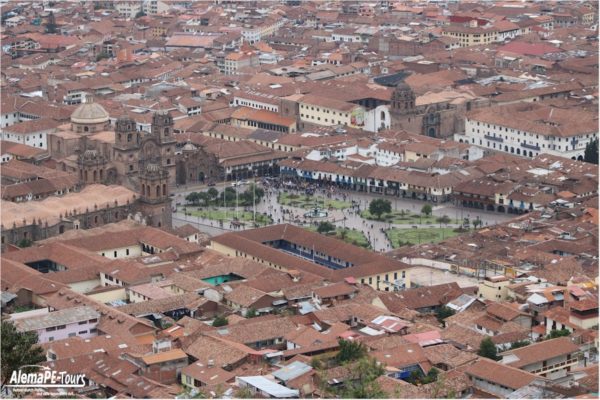 CUSCO

Breakfast at hotel.
Morning at leisure to acclimatize to the altitude.
In the afternoon, pick up for your City Tour Cusco where you will visit The Cathedral, Coricancha (Temple of the Sun) and the nearby ruins: Qenqo (Ceremonial and Ritual center, place where sacrifices were made), Puca Pucara (this complex was probably used by Emperor Pachacutec as a tambo), Tambomachay (also called "The Bath of the Inca") and Sacsayhuaman Fortress.
Transfer to hotel.

Services: Overnight. (B)
Height: Cusco: 3,395 masl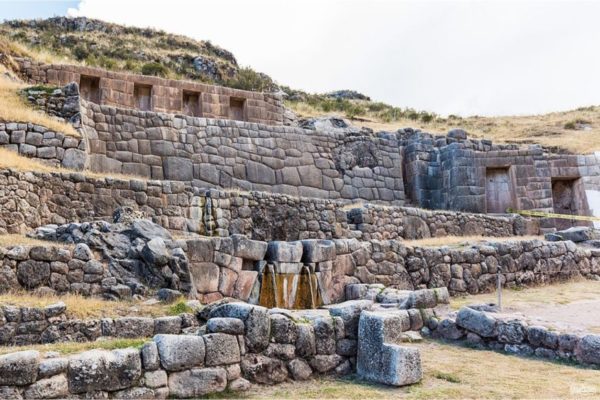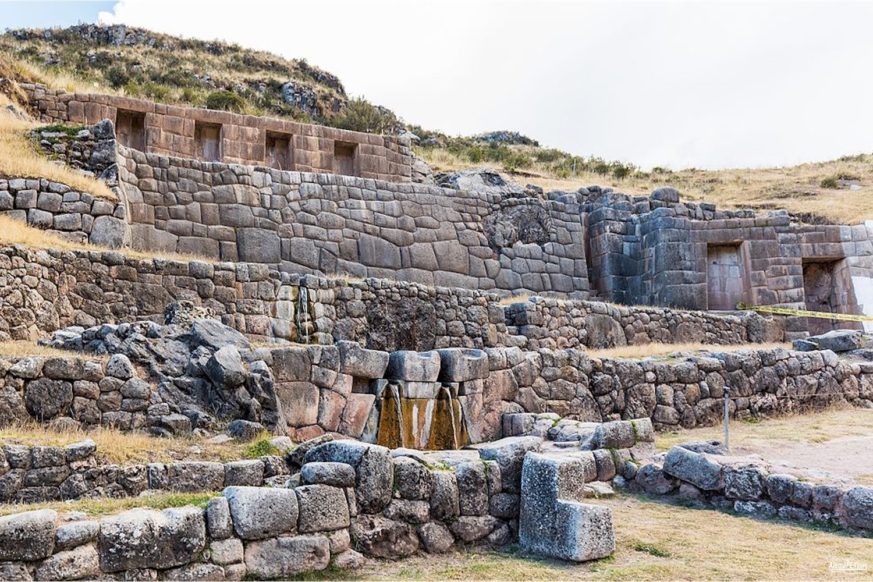 CUSCO – SACRED VALLEY – CUSCO

Breakfast at hotel.
In the morning transfer to visit the Sacred Valley of Incas. First will visit Awanacancha a place where you can appreciate the beauty of the Peruvian Andes with its South American camels and derivaties gotten thanks to the majestic, traditional and modern technique (dyeing, spinning and weaving process) including used materials and live weaving by the people of the Peruvian Andes.
Also, visit the famous Indian market of Pisac, a delightful place where you can bargain for the goodies with the local street vendors.
Buffet lunch at local restaurant.
After that, continue to the majestic fortress of Ollantaytambo.
Finally return to Cusco and on route visit the Chincheros town.
Arrival to selected hotel.

Services: Overnight. (B, L)
Height: Sacred Valley: 2,800 masl


CUSCO – MACHU PICCHU – CUSCO

Breakfast at hotel.
Full day excursion to Machu Picchu Citadel. Very early transfer to Ollanta train station to board the train to Aguas Calientes, arrival and bus to Machu Picchu. Arrival and excursion to Machu Picchu citadel for 2.5 hours. The guided tour included the well – known Intihuatana (Solar Clock), The Watchtower, The Inka´s Palace and the Three Windows. Then, return to Aguas Calientes by bus and board the train to Ollanta train station.
Arrival and transfer to Cusco.

Services: Overnight. (B)
Height: Machu Picchu: 2,400 masl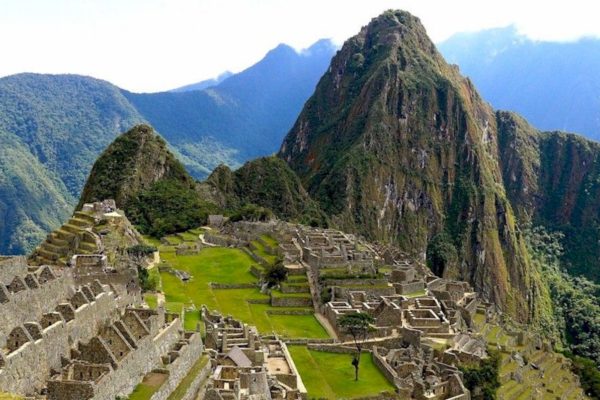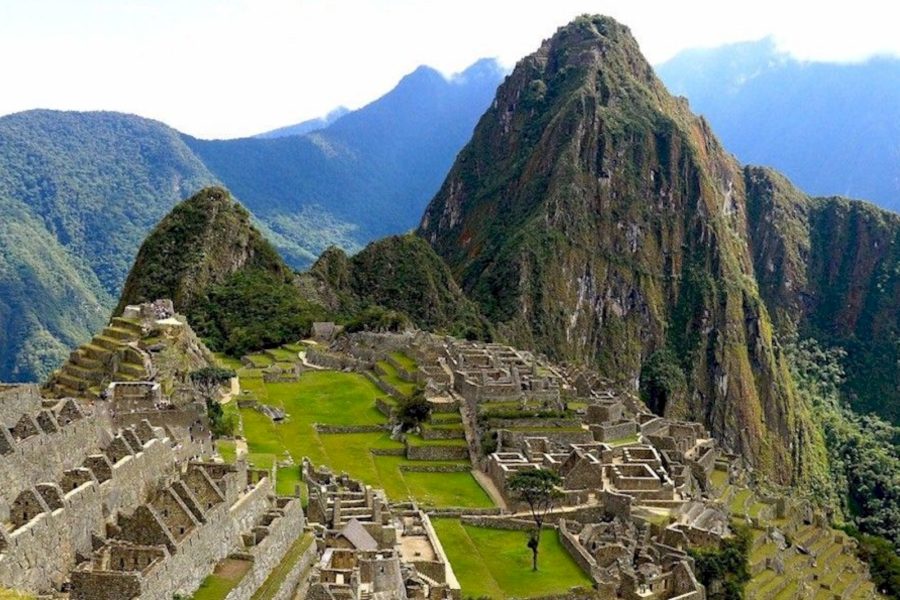 CUSCO – LIMA / …

Breakfast at hotel. Transfer to the airport to board the flight to Lima.
Arrival and connection with the international flight.

Services: (B)
Height: Lima: 154 masl
Included
Transfer in and out from / to Lima, Trujillo and Chiclayo.
Private transportation from Trujillo/Chiclayo.
Lodging for 5 nights at the hotels + breakfast.
City tour in Trujillo.
Sun and Moon Huacas + Dragon Huaca (Arco Iris) + Huanchaco + Chan Chan.
El Brujo Complex (Lady of Cao).
Visit the Chaparri Reserve.
Visit the Túcume + Tumbas Reales Museum.
Meals mentioned or according to the itinerary.
Personal assistance.
Not included
Air tickets national and international.
Travel insurance.
Overweight in Luggage.
Tips.
Alcoholic and non alcoholic drinks.
Not specified meal.
Personal charges.
Other not specified.