SALKANTAY TREK
Cusco • Mollepata • Sayllapata • Salkantay Pampa • Andenes • Chaullay • La Playa • Lucmabamba • Llactapata • Hidroelectrica • Aguas Calients • Machu Picchu • Ollantaytambo • Cusco
6 D / 5 N
… / CUSCO

Welcome to Peru!
Arrival to Cusco´s airport, reception and transfer to selected hotel.
Check in (3 pm) and overnight at selected hotel.

Services: Overnight. (–)
Height: Cusco: 3,395 masl


CUSCO – MOLLEPATA – SAYLLAPATA – SALKANTAY PAMPA – ANDENES

Early in the morning we will depart from Cusco to the town of Mollepata by private transportation, traveling for about 4 hours. The tour will take a northwest direction, crossing the Pampas or Yawar Anta Pampa (Pampa de la Sangre), known for the fierce battle developed between the Incas and Chancas for control of the city of Cusco. We will continue our journey to Mollepata, where we will stop for breakfast and take a short break. Then we will continue our journey through Cruz Pata at 3200 meters to finally reach Soraypampa 3,800 meters, the starting point of the trek, where we meet our wranglers and horses.
After a short introduction, we start our hike towards the base of Mt. Salkantay 6,271 meters, crossing Salkantaypampa, and then starting a 2 hrs steep ascent to Soyroccocha, just next to the impressive glacier of Salkantay 4,200 meters. Continuing uphill, we reach the Abra Huayracmachay 4,600 metersthe highest mountain pass in the program where, besides enjoying stunning views of the surrounding glaciers and the snow-capped peaks of the Vilcabamba Range with the south face of Salkantay towering above us, we may also observe chinchillas and condors in their natural habitat. From this point, we start descending towards a more tropical climate and into the so-called cloud forest.
A long though easy descent brings us late afternoon to our first campsite at Andenes 3,500 meters.

Note:

It is normal if the first day feels hot during the dry season (May to September). We strongly recommend bringing light and fresh clothing, as well as a good sunscreen and a hat to protect your face. Passengers will be able to enjoy a marvelous Andean landscape and the majesty of Veronica Mountain, 5,832 meters over sea level. Camps will be assigned depending on the availability of entrants to the Inca Trail, seasons.

Accommodation: Camping
Maximum Altitude: 4,600 m
Minimum Altitude: 3,500 m
Distance traveled: 18 km
Approximate time of walk: 8 to 9 hours.

Services: Overnight Camping. (B, L, D)
Height: Andenes: 4,600 masl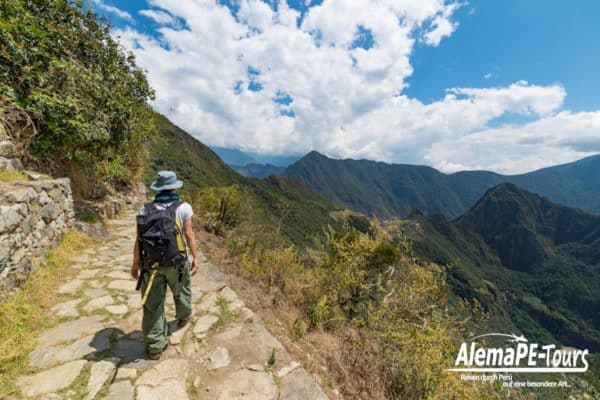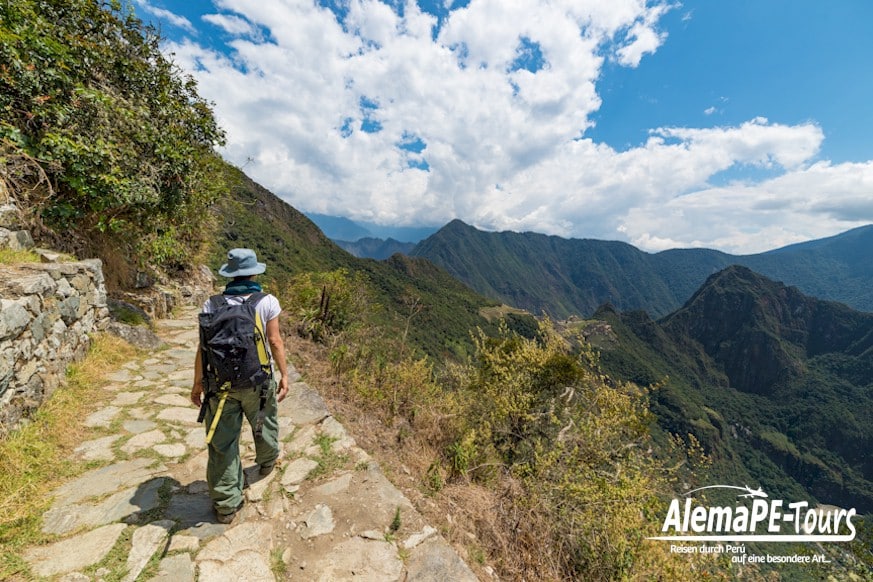 ANDENES – CHAULLAY – LA PLAYA – LUCMABAMBA

Today we continue our hike with an easy downhill walk along the Salkantay River, enjoying the increasingly lush vegetation, passing waterfalls, passion fruit and coffee plantations. The arid highland landscape begins to transform into a cloud forest filled with trees and bromeliads. After 1:45 hours we arrive at Chaullay, and after another 45 minutes to the town of Collpapampa. From Collpapampa, the Salkantay River becomes the Santa Teresa River. After a rest, we continue our descent to the banks of the Totora River, then passing the waterfalls at Coripacchi, the settlement at Wiñaypoko, the bustling small town of La Playa and finally our second camp at Lucmabamba 2,100 meters. On the way we can see plantations of banana, coffee, and avocado, as well as exuberant local flora. We enter spectacled-bear territory and we will probably be accompanied by flocks of parrots as we descend. At dinner we can enjoy a glass of wine by the light of the camp-fire.

Note:

La Playa is not a remote campsite – for those that want to get away from the crowds you should talk to your guide about camping at Lucmabamba.

Accommodation: Camping
Maximum Altitude: 3,500 m
Minimum Altitude: 2,100 m
Distance traveled: 20 km
Approximate time of walk: 7 to 8 hours.

Services: Overnight Camping. (B, L, D)
Height: Lucmabamba: 3,500 masl

LUCMABAMBA – LLACTAPATA – HIDROELECTRICA – AGUAS CALIENTES

After breakfast we will begin our walk, where we will see the remains of an Inca trail. Continuing east along an ascending path, with direction Llactapata, we will continue to see coffee plantations, banana, avocado, etc. and a beautiful view of the valley of Santa Teresa. After climbing for 3 -4 hours to the highest point of Llactapata at 2,700 meters, we will enjoy free time to relax and watch the mountain of Machu Picchu (Inca city) and some of these archaeological sites. Then we will descend for 2 hours to the Hydroelectric Power Station (1,870 m), where we will have the last lunch with all our staff. Later we will take our train to Aguas Calientes for a period of 45 minutes. In Aguas Calientes, our walkers will be staying in a hostel, and may set out to explore this picturesque town, which offers, apart from its hot springs, many bars, cafes, Internet kiosks, etc.
Overnight stay at the hostel in Aguas Calientes.

Accommodation: Hotel
Maximum Altitude: 2,700 m
Minimum Altitude: 1,870 m
Distance traveled: 12 km
Approximate time of walk: 5 to 6 hours.

Services: Overnight Camping. (B, L)
Height: Aguas Calientes: 2,700 masl

AGUAS CALIENTES – MACHU PICCHU – OLLANTAYTAMBO – CUSCO

Early in the morning, at 5:30 am we will move to the bus station of Aguas Calientes, to take the touristic bus that leads to the sacred citadel of Machu Picchu. This short bus ride takes only 20 minutes and covers an unpaved track, very steep and winding through a jungle and mountain properties with breathtaking views. Finally we will arrive to Machu Picchu, where our guide will tour the most important sectors of this beautiful citadel. The walkers will have free time to explore the city on your own to your taste.
Around 13 hours we will take the bus back to Aguas Calientes. In the afternoon we return to the station to catch the train to Ollantaytambo and then transferred to a tourist bus to return to the city of Cusco.

Maximum Altitude: 2,400 m
Minimum Altitude: 2,000 m
Distance traveled: 12 km
Approximate time of Visit: 3 hours.

Services: Overnight Hotel in Cusco. (B)
Height: Cusco: Cusco: 3,395 masl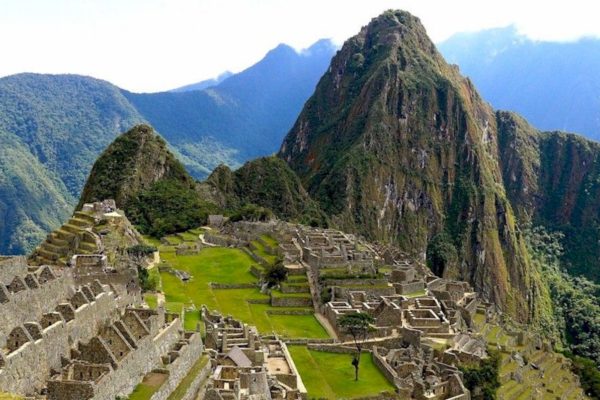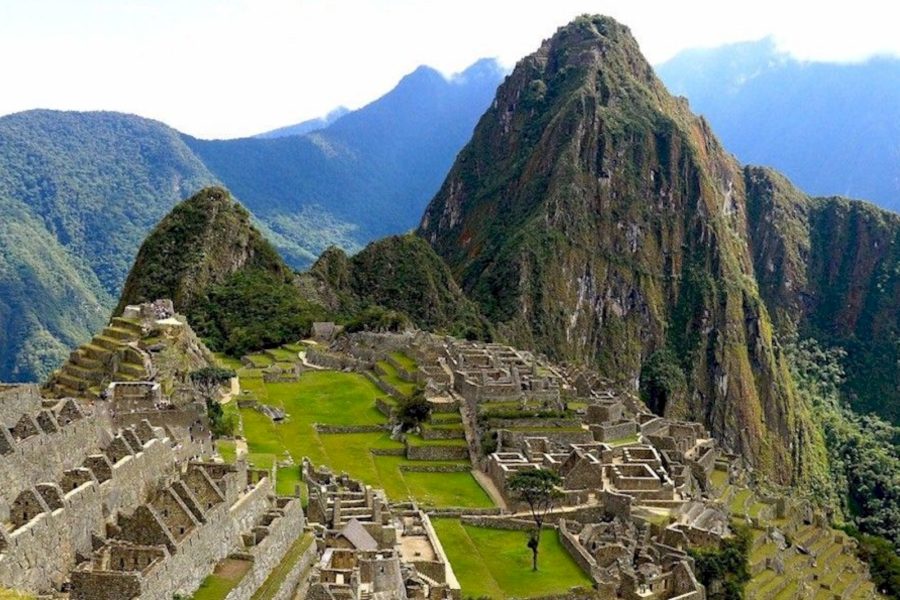 CUSCO / …

Breakfast at hotel.
Transfer to the airport to board the international flight.

Services: (B)
Height: Cusco: 3,395 masl

Included
Transfer in/out from/to Cusco.
Lodging for 2 nights at camping + breakfast.
Lodging for 3 nights at select hotels + breakfast.
Visit Machu Picchu with guide in Spanish.
Excursion Salkantay 4D/3N in regular service (SIC) + Full board.
Meals mentioned in the program.
Personalized assistance.
Not included
Air tickets national and international.
Travel insurance.
Overweight in Luggage.
Trips.
Alcoholic and non alcoholic drinks.
Not specified meal.
Personal charges.
Other not specified.