MYSTICISM OF THE ANDES
Lima • Cusco • Sacred Valley • Machu Picchu • Cusco • Puno • Titicaca Lake • Puno • Lima
9 D / 8 N
… / LIMA

Welcome to Peru!
Arrival at the Lima airport, assistance from one of our representatives at the airport:
Then transfer to the hotel, located in the residential district of Miraflores. Assistance to check in (3:00 pm).

Services: Overnight. (–)
Height: Lima: 154 masl

LIMA – CUSCO

Breakfast at hotel.
Transfer to the airport to board the flight to the imperial city of Cusco. Arrival, reception and transfer to the hotel in Cusco. Rest of the morning free to acclimatize to the altitude.
In the afternoon, tour in the historic center of Cusco visiting the Cathedral and later, together with a mystic guide visit Qoricancha or Temple of the Sun and the nearby ruins such as the Fortress of Sacsayhuaman, Qenqo, Puca Pucara and Tambomachay. At dusk, visit the Planetarium of Cusco. They will talk about Inca Astronomy, virtual projection of the southern sky in dome: Inca Constellations and observation with telescopes (subject to climatic conditions).
Return to the city of Cusco.

"Since time immemorial, man has seen heaven and has searched for answers and his connection to the universe.
He has reflected the earth in the sky to understand nature, to systematize it in calendars and even to look for its spiritual and religious transcendence".

Services: Overnight. (B)
Height: Cusco: 3,395 masl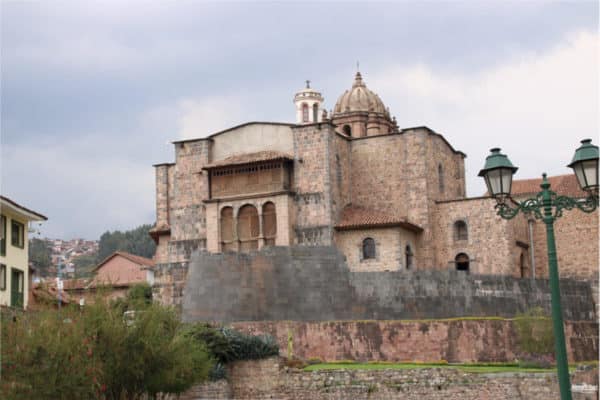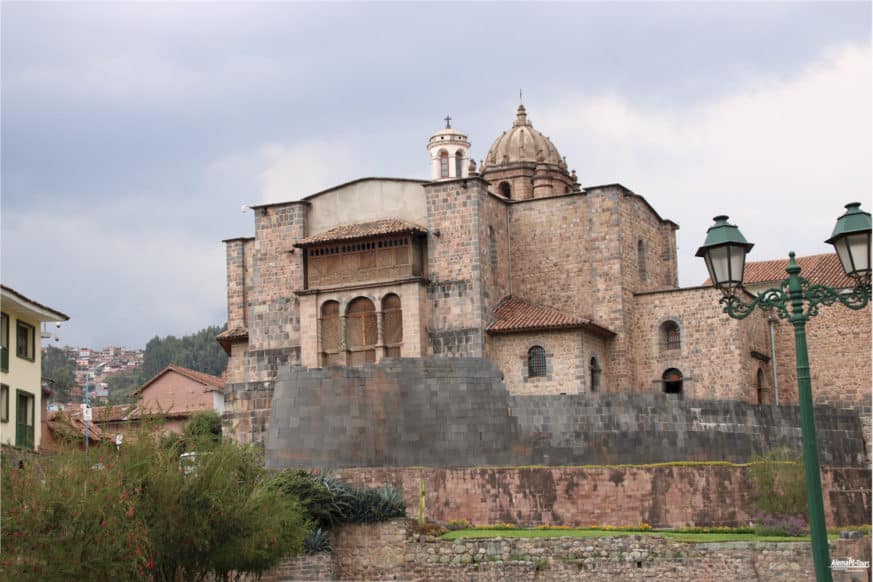 SACRED VALLEY – OLLANTAYTAMBO – SACRED VALLEY

Breakfast at hotel.
In the morning departure to the community of Huilloc to perform the activity of "Willaq Uma". In Inca times, willaq uma was the high priest; he pronounced the oracles and was the link between the sacred and the profane. In this activity we will assume the role of willaq uma participating in ancestral ritual practices that will bring us closer to the Andean world from its spiritual and sacred aspect. This activity is a sacred ritual that seeks harmony between the spirit of man, nature and the energy of the Andean deities.
The participants in this role will have the opportunity to express our wishes and desires so that they enter the harmony of the cosmos.
Typical lunch in the community.
In the afternoon, visit to the majestic Fortress of Ollantaytambo, built to protect the entrance to this part of the valley, and protect it from possible invasions of the tribes in the lower jungle. The fortress consists of a series of terraced stepped stone terraces accessed by long staircases. Later you can walk through the picturesque streets of the nearby town and get an idea of what this Strategic Military, Religious and Agricultural Center was like during the Inca Empire era.
Transfer to the hotel located in Sacred Valley.

Services: Overnight. (B, L)
Height: Sacred Valley: 2,800 masl


SACRED VALLEY – AGUAS CALIENTES

Breakfast at hotel.
Very early transfer from the hotel to the Ollantaytambo train station. We will depart by train to the majestic city of Aguas Calientes, the travel time is approximately 1.5 hours. On route we will appreciate a diversity of natural landscapes according to the existing altitudinal floors, we will arrive at the Aguas Calientes town station. Transfer to the designated hotel.
Lunch time (Not included)
In the afternoon we begin a purifying walk to the waterfall of Mandor, preceded by a shaman, where they will connect with the Pachamama (Mother Earth) and the Apus (Sacred Mountains). A physical and spiritual fullness with nature will be achieved. Return to the village. (Hike takes approximately 4 hours: 2h one way and 2h return). Dinner included in the hotel.

Services: Overnight. (B, D)
Height: Sacred Valley: 2,800 masl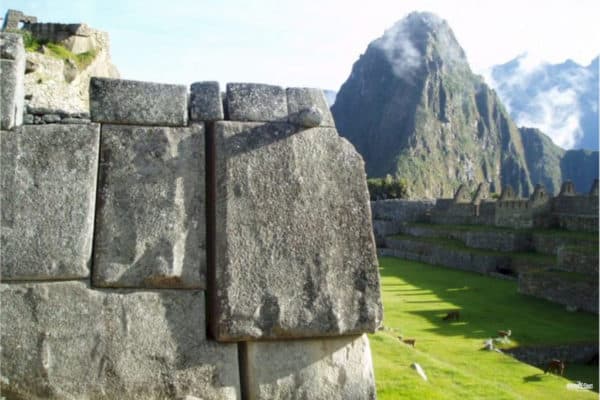 AGUAS CALIENTES – MACHU PICCHU – CUSCO 

Breakfast at hotel.
This day will be the highlight of our trip, the visit to the citadel of Machu Picchu. Departure from the hotel to board the buses and start the ascent to the Historic Sanctuary of Machu Picchu, one of the 7 wonders of the world.

It is said that the energy of Machu Picchu comes from a powerful "vortex of energy" called Kundalini, coming from the mother earth or "Pachamama".
You can feel how that energy becomes one with our own energy, known as "Chakra", reaching the sensation of tranquility and spiritual peace.

We will begin the visit with the mystic guide observing the great landscape that surrounds it. The tour will be 2.5 hours. The guided tour includes the well-known Intihuatana (Solar Clock), The Inca Palace, The Three Windows, etc. At the end of it we will descend to the town of Aguas Calientes to make purchases.<
Lunch at local restaurant.
At the scheduled time, transfer to the station to board the train to Ollantaytambo.
Arrival and transfer to the hotel in Cusco.

Services: Overnight. (B, L)
Height: Machu Picchu: 2,400 masl


CUSCO – PUNO

Breakfast at hotel.
Today you will travel to Puno with your mystic guide. After breakfast, you will travel by private transportation that will take you through the Altiplano to Puno. During the trip you will be able to observe Andean towns, pass through spectacular snow-capped mountains, and divert cliffs and rivers.
Lunch in local restaurant.
Arrival in Puno City and transfer to the hotel located in Chucuito.

Services: Overnight. (B, L)
Height: Cusco: 3,395 masl

PUNO – TITICACA LAKE – PUNO

Breakfast at hotel.

In Lake Titicaca you will be purified since the Andean tradition says that water is a great purifying force.
Legend has it that the god Wiracocha removed the sun, moon, stars and planets from the lake to place them in the sky, so the lake is considered sacred to the community.

Transfer from your hotel to the port where you will board a boat with your mystic guide and visit the Uros Floating Islands (3,810 masl), a set of 20 islands formed on the basis of totora (aquatic plant). Then continue to the Island of Taquile (3,950 masl), where you will observe the local community. We will walk along a path of aligned and zigzagging stones that will lead us to the village, (approximately 01 hour walk). We will have a short time to visit the craft shops and make some purchases, then we will go to the restaurant of the island for lunch prepared based on the products of the region.
Return to Puno.

Services: Overnight. (B)
Height: Puno: 3,827 masl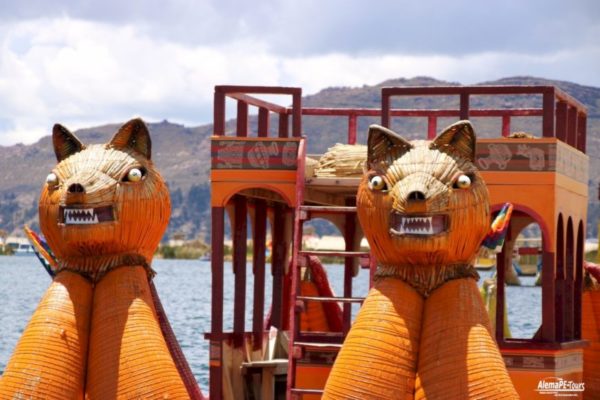 PUNO – ARAMU MURU & SHAMANIC RITUAL – PUNO

Breakfast at hotel.
Located 70 km from the city of Puno. Bordering Lake Titikaka with an extraordinary natural landscape, we arrive at ARAMU MURU, rock carved in the shape of a door, that was made by the Tiahuanaco culture in which a model of the Sun Gates was created. According to the natives who inhabit that area Peru, the door carved into the rock is the entrance to the world of spirits. Of course not everyone can enter through that door, only the people prepared spiritually for it.
Return to Puno.

Services: Overnight. (B)
Height: Puno: 3,827 masl


PUNO – LIMA / …

Breakfast at hotel.
Transfer to the airport to board the flight to Lima.
Arrival and connection with the international flight.
Check Out: 10 am approximately.

Services: (B)
Height: Lima: 154 masl
Included
Arrival and departure transfer in Lima, Cusco and Puno.
8 nights of accommodation in hotels + breakfast.
Half day Visit Cathedral + Qoricancha and 4 nearby ruins.
Visit to the Planetarium of Cusco.
Visit to the Huilloc community: Willaq Uma activity + lunch.
Visit to the Ollantaytambo Fortress.
Visit to Mandor waterfall with shaman + payment to the land.
Full day tour Machu Picchu with mystic guide.
Private transportation from Cusco to Puno + visits + lunch.
Full day tour Uros + Taquile Island with mystic guide.
Aramu Muru Tour and shamanic ritual.
Food mentioned according to the itinerary.
Personalized assistance.
Not included
Air tickets national and international.
Travel insurance.
Overweight in Luggage.
Tips.
Alcoholic and non alcoholic drinks.
Not specified meal.
Personal charges.
Other not specified.