Huancayo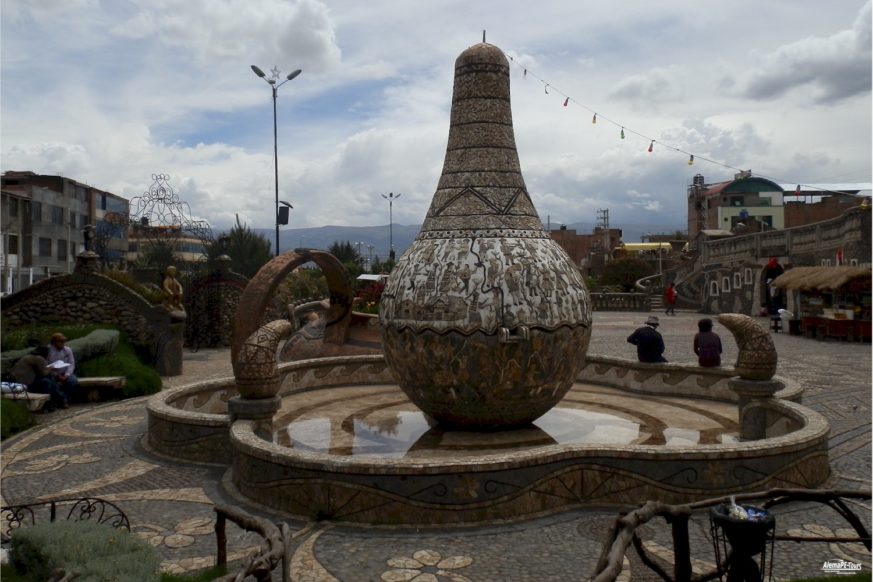 The population is about 500,000 inhabitants and the altitude 3300m above sea level. Huancayo is located at the bottom of the wide Mantaro valley. The surrounding mountains reach to about 3.600m above sea level. On the way from Lima the road climbs to about 4818 m.
In Peru, there are not only Cuzco, Arequipa and Puno to visit, but also charming, smaller towns, such as those found in the Junin region. These cities represent another aspect of Peruvian culture and traditions and give you another aspect to experience this diverse country. In Huancayo and its surroundings there are many activities and many not so tourist cultural sites to visit. When Pizzaro first settled Peru in Jauja, his first impression of the region was that it looked like Switzerland. The eternal Mantaro valley is very green in the wetter parts of the year, but at other times it tends to dry out. Agriculture is flourishing and is full of migrant cows, pigs, donkeys and lambs.
The region is full of pre-Inca ruins from the Wanka culture. You should visit Tuncanmarca, a Wanka ruin with more than 3,000 houses or hike for one day on the Huaytapallana Glacier. It is a pleasant and relatively safe place for visitors to practice their Spanish, meet down-to-earth Peruvians and taste delicious local food at reasonable prices. Ruins, museums, trekking and fishing are on the menu.
Attractions
Cerrito de la Libertad
Take a taxi or walk to this vantage point over the city, which also has a small zoo and several restaurants.
Totte-Torre
Torre Torre Sandstone needles, the impressive effects of erosion, are less than a mile to El Cerrito de la Libertad. A taxi can get you closer, but the last piece has to be done on foot. Torre Torre offers a better view of the city and the valley than El Cerrito.
Parque de la Identidad
Parque de la Identidad Huanca (Wanka) A famous park in the city, which is popular for its strange and artistic design, which is popular with children. It is a celebration of Huanca culture and includes a statue of local heroes, many labeled plants and a souvenir shop selling local handicrafts.
Huarivilca or Warivilca
A temple ruin from the Wari era. Take a colectivo or a taxi to the village of Huari. You will find the museum (morning and afternoon service) on the square. You can get explanations in English. After the museum, the tour guide will also show you the ruins.