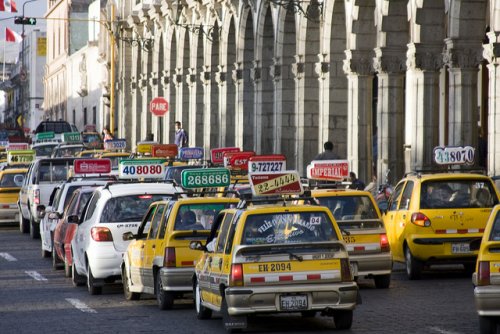 Good to know how it works

In Peru, taxi driving is relatively cheap. However, as is often the case in Latin America, special care should be taken here as well. So you should never get into a taxi in which more than just the driver sits. Also, it is safest to order a taxi to a designated location by phone. For this, e.g. the app UBER very common. Unfortunately, the official taxis can be any color and shape – but Peru's streets are dominated by yellow, black and white taxis. Also pay attention to an identification or license card, which is usually located on the windshield or on the rearview mirror. There are at least in the capital Lima very many "black" taxis, which here is not the color of the vehicle meant, but the taxi stops often with its own private onder borrowed vehicle are traveling and then at the front of the tray loose a white sign usually red lettering "taxi" is located. This is often a sign that these are possible "illegal workers".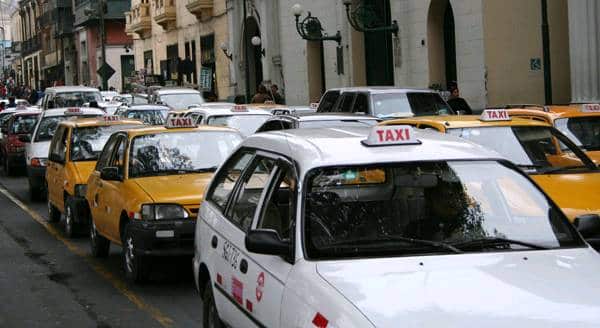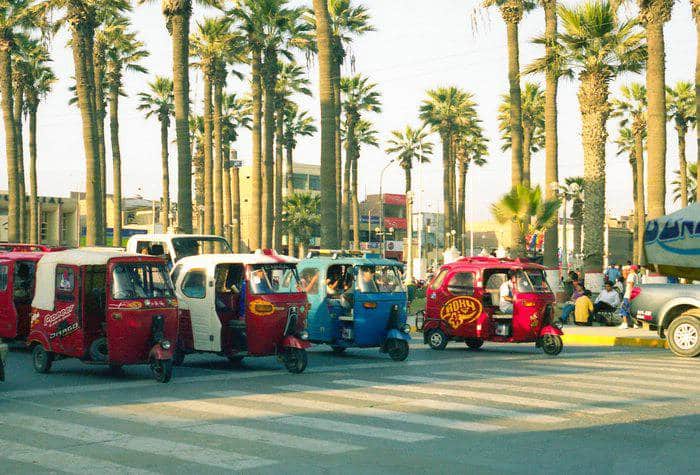 In Peru you do not drive with a taximeter, which indicates the exact price. Here you have to negotiate the fare always in advance, the travel prices vary depending on the daytime enormously. The then negotiated price is binding for driver and passenger. For tourists, it is always like, which is then tried again to renegotiate what you should not get involved. If possible you should ask locals before for realistic prices for a certain distance, so you know where to get out of action and not in the typical tourist trap tapers.
Taxi prices are negotiable
Since the price is always negotiating skill here are a few first tips. The journey from the airport to Miraflores in Lima / Peru costs between 80 and 120 USD, depending on daily and traffic. At the exit from the airport in Lima you are usually intercepted by the taxi drivers and their helpers. If you can do it yourself, you should park your bags on the car itself, because the helpers who suddenly join the taxi stops want about 10 soles for their short services, which is already a high earning for a local helper represents such auxiliary power.
Take a registered taxi, recognizable by the numbers painted on both sides and the visibly attached ID.