We have summarized the most important information for you
Dear travel guests of AlemaPE-Tours,
the corona pandemic has been the dominant topic in all press headlines and also in the social media for several weeks now. In the whole European area as well as in the direction of South America the virus affects tourism to a considerable extent. The airlines have cancelled their international flight schedules except for a few repair flights and major events (such as the Inti Raymi festival) have been cancelled.
Corona: Significant impact on travel to South America
Since the World Health Organization (WHO) officially declared Corona / COVID-19 a pandemic, Latin American countries have tightened their entry requirements and then closed their borders completely. All travellers from Germany and all other countries in the world are now affected. Together with our partners in Peru, we are monitoring the conditions in the various regions and are continuously adapting our plans for future travel to the current regulations of the Peruvian government agencies. The health of our customers is our highest priority.
Update 15th of January 2022
Current local travel conditions and entry regulations for Peru
Updated measures are in effect in Peru up from January 16, 2022.
In several important places such as Lima, Callao, Cusco, Puno, Ica, Chachapoyas, Trujillo and Chiclayo, the alert level is "high" in conjunction with a night curfew from 23:00-04:00.
A nationwide mandatory mask requirement is in effect. In enclosed spaces such as airports, shopping malls, banks and supermarkets, etc., a FFP2 or KN95 mask or alternatively two masks must be worn on top of each other.
On domestic flights in Peru, two masks on top of each other are still mandatory.
For Machu Picchu and the Inca Trail new visiting rules have been established. More information can be found on our Machu Picchu page.
Entry restrictions and regulations for visitors to Perú
Peruvian borders are largely closed by land.
Entry/exit is possible by air.
Foreign travelers entering from South Africa or Botswana, or who have had a stopover or transfer there in the last 14 days, are prohibited from entering.
To enter Peru, you must provide proof of a complete COVID vaccination. The administration of the last vaccine dose must have occurred at least 14 days prior to flight departure to Perú. Travelers without complete COVID vaccination must present a negative PCR COVID-19 test result issued no more than 72 hours prior to departure for Perú.
The 14-day post-arrival quarantine has been waived.
Travelers must complete a health affidavit online prior to flight departure and present it prior to flight departure and upon entry.
Children under 12 years of age need only be symptom-free as a requirement to fly to Peru.
All land borders of Peru will remain closed until further notice. Entry/exit by land is still not possible.
For access to any public, closed premises, all persons 18 years of age and older must provide proof of complete vaccination.
For all persons 18 years of age and older, proof of complete vaccination or alternatively a negative PCR test result (maximum 72h prior to boarding) is also required for entry to domestic flights or inter-regional transportation by land. This regulation also applies to trains from Cusco or Poroy to Machu Picchu (as these trips count as interregional).
Current entry regulations for the return journey from Perú to Germany
Peru becomes a high-risk area again as of 16.01.2022
Unfortunately not very good news for all Germans traveling Perú, because from Sunday 16.01.2022 at 0 o'clock Perú belongs with some other countries again to the high risk areas. You can find the whole list and the measures here in the
link
.
Please note that due to the simultaneous travel warning of the German Foreign Office, the insurance coverage of some foreign health insurances is cancelled, check your insurance conditions in this regard, as this can become quite expensive for you if necessary.
Update 30th of January 2021
New times for punlic services of the German Embassy in Lima
Due to the new measures announced on 26/01/2021 by the Peruvian government to combat the spread of the Corona virus, the consulate will be closed from 01/02 – 14/02/2021. The already reserved appointments will expire. Should the measures be extended, the consulate will also remain closed.
The German Embassy Lima can be reached in the following ways:
✔️ Monday to Wednesday from 8:00 to 16:30 and
✔️ Thursday and Friday from 8:00 a.m. to 1:00 p.m.
by telephone: +51 1 203 5940
as well as via the contact form on our website.
Current information on entry restrictions and the currently valid visa and entry options can be found on the website of the Federal Ministry of the Interior, for Construction and Homeland (www.bmi.bund.de), there under the item "Coronavirus – Questions and Answers".
Source: German Embassy in Lima
Update 21st of January 2021
KLM suspends all longdistance flights
AMSTERDAM – The Netherlands is cutting flight connections abroad amid concerns about a mutation of the coronavirus – with airline KLM temporarily suspending all long-haul services starting Friday, according to a spokeswoman. Stricter entry requirements could become a problem for flight crews.
A fast-spreading virus mutation is prompting the Netherlands to drastically tighten Corona measures – starting Saturday, a general flight ban will apply to passenger planes from Great Britain, South Africa and South America. The particularly contagious virus variants are said to be widespread in those areas.
The Dutch airline fears it will have to leave crew members behind abroad due to entry regulations. Therefore, it is canceling its long-haul program starting Friday.
KLM will suspend all long-haul passenger and cargo flights starting today, Friday (Jan. 22, 2021), Dutch media report. The same applies to some routes within Europe, where crews would have to spend the night abroad. The reason is stricter entry rules in the Netherlands.
Among other things, the tightened travel rules provide for a PCR test and additionally a rapid test immediately before departure – if a crew member tests positive, participation in the return flight would be denied, and he or she would have to stay behind.
The Netherlands has already been in lockdown since mid-December. Stores, schools and restaurants are closed until February 9 and personal contacts are severely restricted.
Sources: aero.de, aerotelegraph
Update 4th of October 2020
Resumption of air traffic in Peru: itineraries and airlines
Peru will open its airspace for international commercial flights from Monday 5th of October 2020. As part of the measures to contain the Covid 19 pandemic, it had been closed for six months, affecting around ten million travelers. The connection will initially be made to eleven destinations in seven countries, with a maximum flight time of four hours. The first airlines to take off and land at Jorge Chávez International Airport in Lima are Chilean "Latam Airlines", "SKY" and "JetSMART". Later, the Colombian "Viva Air" and the Panamanian "COPA" are added. The destinations that allow a connection with Peru are Guayaquil and Quito (Ecuador), La Paz and Santa Cruz (Bolivia); Bogotá, Cali and Medellín (Colombia), Panama City (Panama), Asunción (Paraguay), Montevideo (Uruguay) and Santiago (Chile). Although Brazil and Mexico have open borders, they were not included in this first phase because the flights take more than four hours.
Source: LatinaPress
Update of 1st of October 2020
International flights: These are the 7 destinations that will be allowed from next week
International flights will be resumed from 5 October 2020 as part of phase 4 of the economic recovery
From this 5 October 2020, international flights will resume after being paralyzed by the Covid 19 pandemic.
President Martín Vizcarra explained the destinations that will be available from this date.
7 Destinations
The president pointed out that Peruvians can now travel to Colombia, Ecuador, Panama, Paraguay, Uurguay and Chile.
In addition, 11 destinations will be available.
"The flights will gradually enable the transfer of passengers to and from the airport with a range of up to 4 hours.
This has been estimated. There is a protocol for these flights between Minsa and MTC," he added.
In the meantime, what will be the 11 destinations? (See box)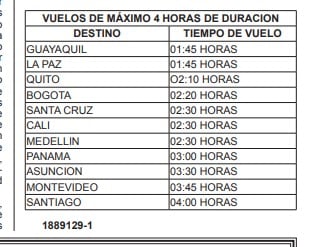 Source: RPP
Update 24th of September 2020
Most important first
The travel warning from the German Foreign Office has been extended until September 30.
As of October 1, differentiated travel and safety instructions will apply worldwide.
At present, warnings against unnecessary tourist travel abroad continue to be issued.
Excluded are most countries of the EU, Schengen-associated states (Switzerland, Norway, Iceland and Liechtenstein) and Great Britain.
Details can be found here.
Source: German Federal Foreign Office
We are constantly updating our travel information to keep you informed based on the official announcements!
Changed rebooking conditions for travel through Corona / COVID-19
Currently Peru has the most massive travel restrictions for all tourists from all over the world. Air traffic has come to a standstill, both the international borders as well as the borders within South America are completely closed with a few exceptions. We have been working hard for weeks to inform all our customers appropriately and to rebook if necessary. New bookings to Peru are currently possible, but the travel period should be from April / May 2021.
Federal Foreign Office: Coronavirus / Covid-19: Travel Warning until 31 August 2020
The German government has extended its travel warning for more than 160 countries outside the European Union until 31 August 2020. The assessment will take into account the development of infection rates, the performance of health systems, testing capacities, hygiene rules, return travel options and safety measures for tourists.
Sources: RKI, WHO and our local partners.
Information on flights and flight providers
With the rapid spread of the Coronavirus (COVID-19 virus), along with the security measures proposed by each country, airlines are modifying and working on their cancellation policies, and/or rescheduling flights.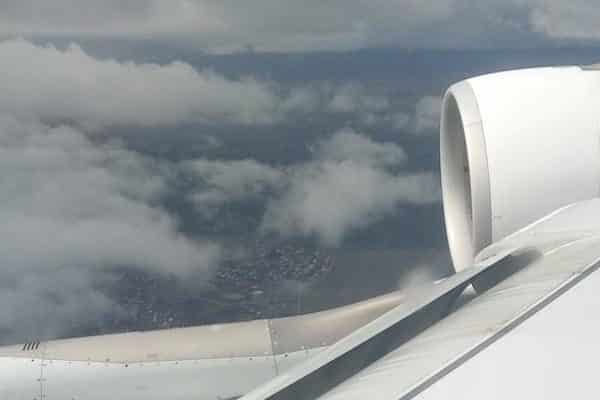 IMPORTANT
Peru declared a health emergency and closed its borders
In addition to this measure, Uruguay, Chile, Colombia, Paraguay and Argentina have also taken this step.
The United States did not close its borders, but suspended all international flights from coronavirus-affected areas for 30 days.
In addition, the European Union also announced on 17 March that it was closing all its borders.
If you don't travel in the next 3 days, or you are not traveling at the moment, be patient. Priority is being given to passengers on upcoming flights, or those who need to be transferred to their country urgently.
Try not to collapse the call center lines, check your airline's website and flight status.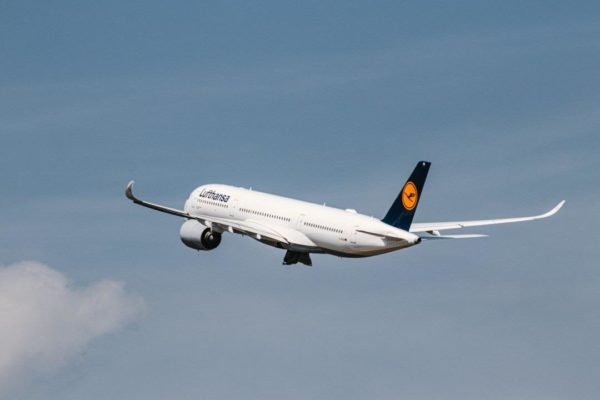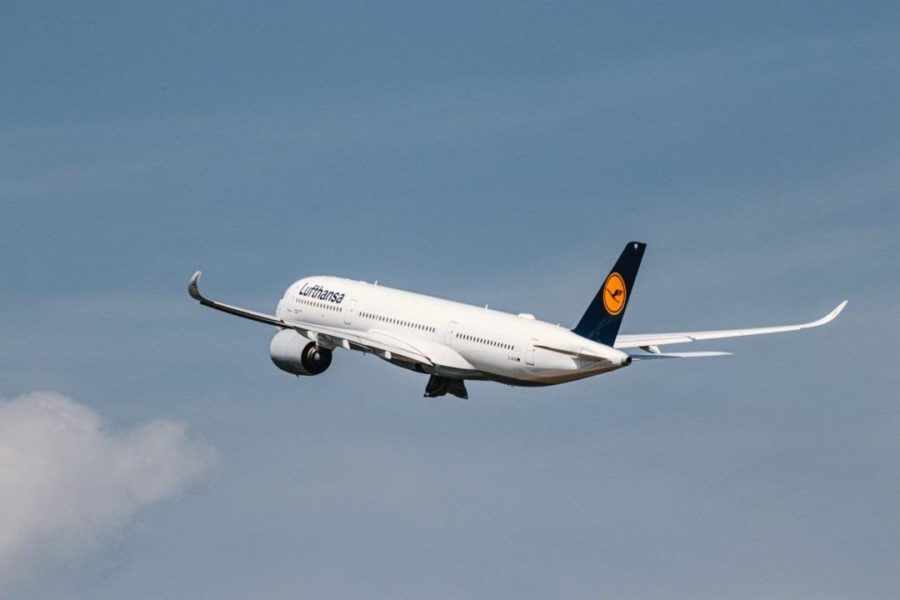 Below are the most important points of the cancellation policies of each airline operating within Peru:
National and international flights have been suspended from 17 March to 30 March respectively.
The airline allows for reservation changes to be managed without additional charges.
MORE INFORMATION ABOUT VIVA AIR PERU

Given the President's statements, the airline decided not to charge for rescheduling changes.
The measure runs from March 16 to 30.
There is no penalty for change of date and they can be changed until the travel date of December 30.
MORE INFORMATION ABOUT STAR PERU
For tickets with a flight date until April 30, 2020, you have the option to change your itinerary without penalty.
For tickets with a flight date after April 30, 2020, you may change your itinerary without penalty for tickets purchased between March 14 and 31, 2020.
MORE INFORMATION ABOUT AVIANCA

You can request changes by contacting the Reservation Center, in cases such as:
Tickets purchased until March 31, 2020
Original travel dates must begin and be completed by June 15, 2020
New itinerary must be completed by December 31, 2020 or according to the validity of the ticket (whichever comes first)
Applies only to Copa Airlines tickets: regular and purchased with miles
The change fee waiver only applies once
Refunds apply according to the conditions of the tariff rule
It is permitted to change the date, flight or route of your trip, exempting the change fee, but a fare difference may apply. As well as using the value of my ticket for a future trip.
MORE INFORMATION ABOUT COPA AIRLINES

It exempts from penalty all passengers who decide to change the route or date of flights until April 30.
They must submit a request 72 before the original flight.
Changes to the fare will only be made if necessary.
MORE INFORMATION ABOUT EASY FLY

A special site has been enabled at Latam.com so that you can reschedule your trips with a new policy of flexibility.
If you have a flight between March 17 and May 31, 2020 within or to a country with a border closure or state of emergency, you can make your change directly on our website.

If you have a ticket issued until March 11 to fly between March 1 and April 30, you can get your reservation refunded through a voucher(s) for the amount of the ticket.
They can be used one or more times until the amount is used up for flying until December 31, 2020 (last return on December 31, 2020).
*Flights operated by Iberia, Iberia Express and Iberia Regional Air Nostrum.

It has an exceptional policy for reservations made before March 5, with travel dates until April 30.
They can be rescheduled for new flights, one time only, until December 31, 2020 without any charge.
Reservations made after March 6 through March 31 will be rescheduled only once.
MORE INFORMATION ABOUT LUFTHANSA

For all new bookings made between Tuesday 3 March and Sunday 31 May 2020, changes can be made free of charge.
The same applies to any existing booking with a departure date of Sunday 31 May 2020.