The latest news on Coronavirus (COVID-19) in Peru
Update 31
rd
of October 2021
Changes from 1 of Novembre 2021
Complete vaccination dose or Covid-19 test required.
To enter Peru, passengers 12 years of age and older must provide proof of a full dose of vaccination or present a negative result of a molecular test.
Only Peruvians and foreign residents coming from South Africa, or who have made a stopover in this place in the last 14 days, will undergo mandatory quarantine.
Your passage through immigration
All passengers must go through immigration control. By downloading the APP (

Pre-registration Migrations

) you will speed up your passage through Migrations and avoid contact points; if you did not manage to download it, you will do the process at the counters.
Health Declaration
Update 20th of June 2021
New Corona status determinations of the regions
Coronavirus: measures to confront the pandemic according to alert level and region
The Government has set out a series of targeted measures to face the second wave of the COVID-19 pandemic in Peru. Find your place of residence and the measures you should follow according to your alert level, from May 31st to June 20th (Supreme Decree N° 105-2021-PCM).
Provinces with extreme alert level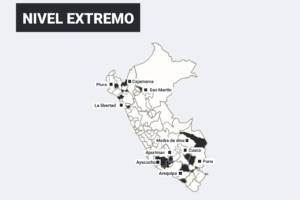 Source: gob.pe
Provinces with very high alert level
Source: gob.pe
Provinces with high alert level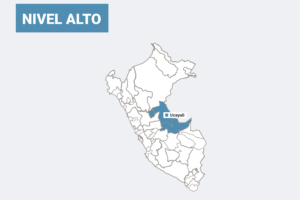 Source: gob.pe
Provinces with moderate alert level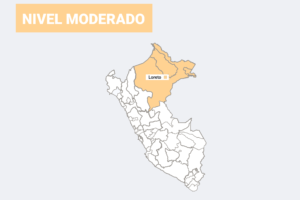 Source: gob.pe
Update 19th of June 2021
Travel restrictions for Arequipa
Traveling by bus. taxi and self driven cars:
Since Arequipa has fallen into the EXTREMO category with its contagion levels, complete travel and transportation will now be banned for at least 15 days starting 06/21/21.
Flights:
As from Monday, June 21, flights to and from Arequipa will be suspended. The Peruvian Government took this measure for 15 days.
Passengers will be able to travel until tomorrow, Sunday 20. Take your precautions! ✈
More information👉🏻 https://cutt.ly/JnMnDcj
Source: Andean Airports
Update 18th of March 2021
Within PERU, the conditions are specified by department

LEVELS
ALTO (High)
Masks are compulsory in public areas.
Sundays: private traffic forbidden (car, motorcycle, etc.)
Monday to Saturday curfew from 10pm to 4am.
Hygiene measures in stores, restaurants, etc. and it is regulated how many people may be present. AFORO = Capacity
As an example restaurants inside 30% / outside 40%.
MUY ALTA (Very high)
Masks are compulsory in public areas.
Sundays: private traffic forbidden (car, motorcycle, etc.)
Monday to Saturday curfew from 9pm to 4am.
Hygiene measures in stores, restaurants, etc. and it is regulated how many people may be present. AFORO = Capacity
As an example restaurants inside 30% / outside 40%.
EXTREMO (Extreme high)
In public areas, masks are compulsory.
Sundays: Curfew
Monday to Saturday curfew from 9pm to 4am.
Hygiene measures in stores, restaurants, etc. and it is regulated how many people can be present. AFORO = Capacity
As an example restaurants 30%.
Comments
According to the Ministry of Tourism, Peru is trying to relax the measures. The current measures are valid from 15th March of 2021 to 31th March of 2021.
It is to be hoped that in particular on Sundays may be driven and also the curfew is shortened or eliminated.
Germany Foreign Office
Also the travel – and security advices are to be considered with a journey to Peru, so that an own evaluation can be possible.
Link to the german travel advices for Peru
It is also important to know if there is a quarantine obligation or if a PCR molecular negative test is sufficient.
Switzerland DFA travel advice
Also the travel – and security advices are to be considered with a journey to Peru, so that an own evaluation can be possible.
Link to the travel advices for Peru
It is also important to know if there is a quarantine obligation or if a PCR molecular negative test is sufficient.
Sources: Various
Update 11th of March 2021
Government to suspend quarantine for tourists entering the country
The head of the Ministry of Foreign Trade and Tourism (Mincetur), Claudia Cornejo, also announced that the requirement of PCR tests for domestic flights will be suspended.
The Ministry of Foreign Trade and Tourism (Mincetur) announced that the mandatory quarantine for travelers entering the country will be suspended.
The head of Mincetur, Claudia Cornejo, pointed out that this decision was taken in the last session of the Council of Ministers in view of a slight improvement in the figures of COVID-19 cases registered in the sanitary emergency.
Therefore, the Executive also decided to suspend the PCR test requirement for travel to national destinations.
However, the PCR test request will be maintained for travelers and tourists arriving to Peru from other countries.
Source: RPP
Update 27th of February 2021
Air transportation instructions during the State of Emergency
If you are entering Peru
All passenger flights coming from Europe, South Africa and Brazil, or having made a stopover in those places, are suspended until February 28 according to Supreme Decree N° 008-2021-PCM.
If you are returning to Peru or entering from another country, please take this into account:
You must complete the "

Traveler's electronic health affidavit commitment to communicate to the health authority

", choosing the type of trip within 72 hours prior to travel, and submit it virtually. If you are a minor or dependent person, this registration must be completed by your legal representative or person in charge.
You may be asked to download an application to complete your registration, however this requirement is not mandatory and you may choose other means to do so.
You must undergo a molecular test at least 72 hours before the flight, and present the negative result at the airport.Laboratories performing molecular testing for the diagnosis of SARS CoV-2 (COVID-19)
Overview:

Possible testcenters in Peru

The molecular test is mandatory for children over 12 years old, adults and seniors.
In case of children under 12 years old, they only need to have a medical certificate of good health.
Upon arrival in Peru, you must pass through a temperature measurement chamber and, if you present any signs or symptoms compatible with COVID-19, you will be evaluated by the doctor on duty at the COVID-19 module. If necessary, the Minsa will be in charge of the transfer to the health services or the place where you will be in isolation.
In the Affidavit, you must include the address and telephone number of the place where you will be staying while you are in isolation for 14 days. The Minsa will call you every 3 days to monitor your health condition. After 14 days, the monitoring ends.
If you need to end the quarantine before 14 days, you must pay and submit to an additional COVID-19 molecular test on the sixth day of your arrival in the country. If your result is negative, the health authority will grant you epidemiological discharge. Otherwise, you will be placed in mandatory isolation at the Villa Panamericana or another temporary isolation center in coordination with the health authority.
You can alsso review this list to find out if you require a visa to enter Peru.
Source: gob.pe
Update 25th of February 2021
Update of the Pandemic Preparedness Measures by Alert Level and Region

Travel situation
From January 31 to February 28, 2021, check in which cases you can travel on domestic and international flights as established by the Government:
Domestic flights
Regions with extreme, high and very high alert: interpr-ovincial air transport is allowed, taking into account the recommendations to ensure the safety of citizens.
In order to board flights from Lima to permitted destinations, passengers must have a negative molecular or antigen test, at the latest seventy-two hours after the result is obtained.
International flights
Flights of passengers coming from Europe, South Africa and Brazil, or who have made a stopover in those places in the last 14 days are suspended until February 28th.
International air travel to 36 authorized destinations in 17 countries remains under the current recommendations.
The health protocol for the care of travelers on international commercial flights should be followed.
General recommendations
If you are traveling by air, you should take into account these recommendations:
Passengers traveling from Lima should present a negative molecular or antigen test for COVID-19, the result of which is obtained up to 72 hours prior to the flight.
If you are in Lima, you may arrive at the airport up to 3 hours before the scheduled departure time of your flight. For the rest of the airports nationwide, you may arrive up to 2 hours in advance.
You must maintain a physical distance of at least one meter from other people.
You must wear a face mask at all times and, for the flight, you must also wear a face shield.
Check the signage for waiting areas, queues and other indications from the airport authority.
Before entering the airport, your temperature will be taken.
You will be asked to fill out an affidavit of health status.
Minors under 14 years of age may only travel with at least one parent or duly accredited guardian. They must fill out and submit an affidavit for the transportation of passengers under 14 years of age.
Persons over 65 years of age must also complete and submit an affidavit for the transportation of passengers over 65 years of age.
Source: gob.pe
Update 15th of February 2021
Pandemic Preparedness Measures by Alert Level and Region
The Government has set out a series of targeted measures to face the beginning of the second wave of the COVID-19 pandemic in Peru. Locate your place of residence and the measures you should follow according to your alert level, from February 15th to 28th, according to the last announcement (Supreme Decree N° 023-2021-PCM):
Source: GOB.pe
Update 10th of February 2021
Time of quarantine extended
The quarantine in Lima and other 8 regions is extended for 14 days.
Update 30th of January 2021
New times for punlic services of the German Embassy in Lima
Due to the new measures announced on 26/01/2021 by the Peruvian government to combat the spread of the Corona virus, the consulate will be closed from 01/02 – 14/02/2021. The already reserved appointments will expire. Should the measures be extended, the consulate will also remain closed.
The German Embassy Lima can be reached in the following ways:
✔️ Monday to Wednesday from 8:00 to 16:30 and
✔️ Thursday and Friday from 8:00 a.m. to 1:00 p.m.
by telephone: +51 1 203 5940
as well as via the contact form on our website.
Current information on entry restrictions and the currently valid visa and entry options can be found on the website of the Federal Ministry of the Interior, for Construction and Homeland (www.bmi.bund.de), there under the item "Coronavirus – Questions and Answers".
Source: German Embassy in Lima
Update 27st of January 2021
Curfew is moved forward in 16 regions of the country until February 14
From this Sunday, January 31 until February 14, the regions considered with "high" and "very high" risk level will modify their curfew schedules, announced the Government, which is looking for a way to stop the increase of contagions and deaths due to Covid-19 in the country.
In "very high" risk regions, curfew hours will be from 8:00 p.m. to 4:00 a.m. the following day. This group includes: Tumbes, Amazonas, Cajamarca, Ayacucho, Cusco, Puno, Arequipa, Moquegua and Tacna.
In these jurisdictions, only general stores will be authorized to open with a capacity of 20%; basic products stores with a capacity of 50% and open-air restaurants with a capacity of 30%.
Interprovincial land transportation will also be allowed with a 50% capacity and air transportation will continue as before. On Saturdays and Sundays the use of private vehicles will be restricted.
While the curfew in the regions with "high" level will start at 9:00 p.m. and will end at 4:00 a.m. the following day. The measure will be in force in Piura, Loreto, Lambayeque, La Libertad, San Martin, Ucayali and Madre de Dios.
In these departments, classified as high risk, private vehicle traffic will be restricted on Sundays, although inter-provincial transportation will continue.
On the other hand, the Executive decided to apply total quarantine in 10 regions with "extreme" alert level, following the accelerated increase of SARS-CoV-2 infections.
The regions entering confinement are: Metropolitan Lima and Lima Regions, Callao, Ancash, Pasco, Huanuco, Junin, Huancavelica, Ica and Apurimac.
"All activities involving travel outside the home are limited, with the exception of stores supplying basic products with a 40% capacity," announced the President of the Republic, Francisco Sagasti.
It is worth mentioning that the Government published today in the Official Gazette El Peruano the Supreme Decree Nº 008-2021-PCM that makes official the measures announced yesterday by President Sagasti. Access the announcement in the following link:
DECRETO SUPREMO Nº 008-2021-PCM
Sources: Presidencia Perú, Turiweb
Update 26st of January 2021
President Sagasti announces quarantine for Lima and nine other regions
President Francisco Sagasti announced tonight that Lima and nine other regions will enter a quarantine from January 31 to February 14, to counteract the increase of covid-19 cases.
In a message to the Nation, it informed that the measure is applied due to the fact that in these jurisdictions the risk is extreme.
The areas included in this classification are Metropolitan Lima and Lima regions, Callao, Ancash, Pasco, Huanuco, Junin, Huancavelica, Ica and Apurimac.
There, all activities involving travel outside the home will be limited, with the exception of stores supplying basic products with a 40% capacity.
Restaurants will operate only under delivery mode and pedestrian exits will be authorized once a day for one hour. Interprovincial land and air transportation will be suspended.
Likewise, the President said that nine regions are at a very high risk level, which requires very strong protection measures. These include Tumbes, Amazonas, Cajamarca, Ayacucho, Cusco, Puno, Arequipa, Moquegua and Tacna.
In these jurisdictions, only general stores are authorized to open with a capacity of 20%; basic products stores with a capacity of 50% and open-air restaurants with a capacity of 30%.
Interprovincial land transportation will be allowed with a 50% capacity and air transportation will continue as before. The curfew will be between 8:00 p.m. and 4:00 a.m., on Saturdays and Sundays the use of private vehicles will be restricted.
Sagasti mentioned that the rest of the country is at a high level and the curfew will remain between 9:00 p.m. and 4:00 a.m. the following day. Private vehicular traffic will be restricted on Sundays, and interprovincial transportation will be allowed.
"We have no regions in moderate situation, which indicates the severity of the pandemic we are facing. We will maintain the restrictions for international flights from Europe and Brazil will be included," he added.
All these measures, the dignitary stressed, will come into effect on Sunday, January 31 at 00:00 hours for a period of 15 days, that is, up to and including February 14.
Source: Presidencia Perú, Turiweb
Update 21st of January 2021
KLM suspends all longdistance flights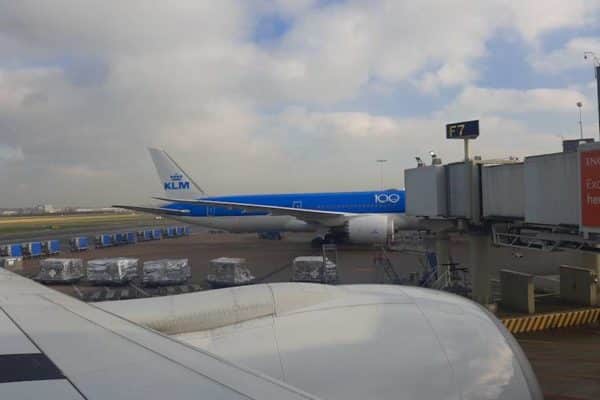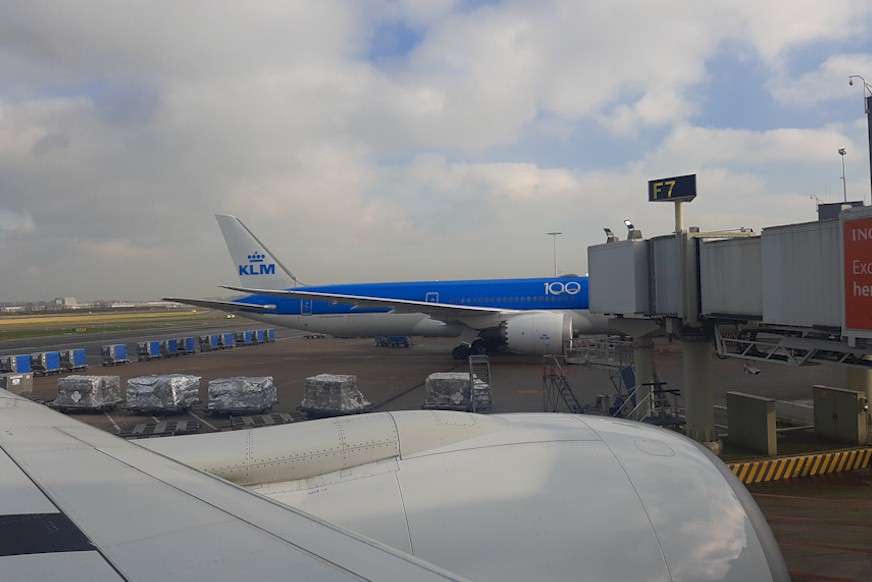 AMSTERDAM – The Netherlands is cutting flight connections abroad amid concerns about a mutation of the coronavirus – with airline KLM temporarily suspending all long-haul services starting Friday, according to a spokeswoman. Stricter entry requirements could become a problem for flight crews.
A fast-spreading virus mutation is prompting the Netherlands to drastically tighten Corona measures – starting Saturday, a general flight ban will apply to passenger planes from Great Britain, South Africa and South America. The particularly contagious virus variants are said to be widespread in those areas.
The Dutch airline fears it will have to leave crew members behind abroad due to entry regulations. Therefore, it is canceling its long-haul program starting Friday.
KLM will suspend all long-haul passenger and cargo flights starting today, Friday (Jan. 22, 2021), Dutch media report. The same applies to some routes within Europe, where crews would have to spend the night abroad. The reason is stricter entry rules in the Netherlands.
Among other things, the tightened travel rules provide for a PCR test and additionally a rapid test immediately before departure – if a crew member tests positive, participation in the return flight would be denied, and he or she would have to stay behind.
The Netherlands has already been in lockdown since mid-December. Stores, schools and restaurants are closed until February 9 and personal contacts are severely restricted.
Sources: aero.de, aerotelegraph
Update 18th of January 2021
Press realease: Extension of flight suspension from Europe to Peru
From January 21 to January 31, 2021, they extended the R.M. Nº 968-2020-MTC/01 that suspended the flights to Peru of passengers coming from destinations with a duration longer than eight hours.
Source: El Peruano
Update 15th of January 2021
The entry of foreigners from Europe or South Africa is suspended from today
Non-resident visitors arriving in Peru may undergo additional testing for COVID-19 on the sixth day of mandatory quarantine to continue their tour. The standard also sets out those who are excluded from mandatory quarantine.
Source: El Peruano
Update 13th of January 2021
New timetables for the Curfew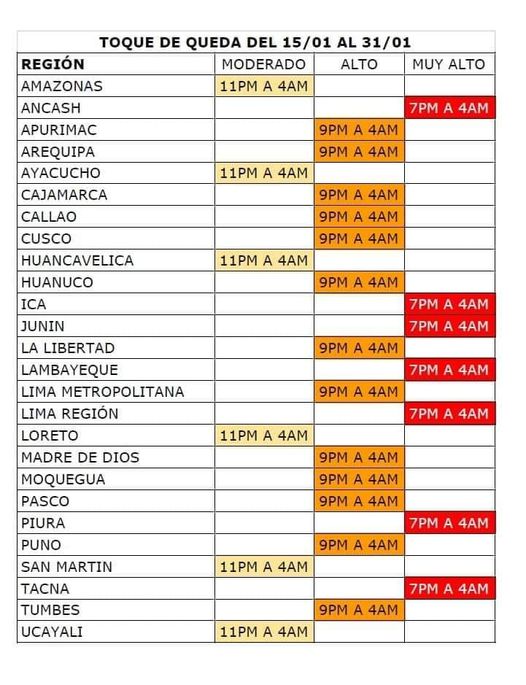 Update 9th of January 2021
Airports in Madrid is affected from Snowstorm and low temperatures.
Due to the current snowstorm the flight schedule may not reflect the flight status accurately. Please check with your airline for flight status.
Update 1st of January 2021
To all Peru interested and Peru travelers we wish a Happy New Year 2021
Extension of the state of emergency
The state of emergency in Peruwurde extended until 31 January 2021.
Repeatedly there is from 04.01.2021 again a mandatory quarantine for all entrants
Despite the lower numbers with the newly infected ones there are now repeated bottlenecks with the hospitals.
In northern Peru, the situation is not yet as bad as in the south, which is far more affected.
Considering the emergence of new variants of the SARS-CoV-2 virus in Great Britain, Northern Ireland, Denmark, Sweden, the Netherlands, Norway, Iceland, Finland, Belgium, Italy,
Germany, Switzerland, France, Spain, India, Pakistan, United Arab Emirates, Japan, Korea, Singapore, Lebanon, Jordan, Israel, Australia, Canada, U.S.A., Chile, as well as new variants
in South Africa and Nigeria, additional measures had to be taken to effectively protect the lives and health of the Peruvian population.
As of January 4, 2021, the mandatory quarantine shall apply for a period of fourteen (14) calendar days, calculated from the date of arrival in Peru, to all Peruvians, foreign residents and
visiting foreigners who enter the national territory by international means of transportation, regardless of the country of origin.
Peruvians, foreign residents and visiting foreigners may carry out this quarantine period in their own homes, in the Pan American Village, and in any other hotel or isolation center, subject
to prior coordination with the health authority.
All Peruvians, foreign residents, and visiting foreigners who enter the national territory by international transportation from countries where new variants of the SARS-CoV-2 virus have
been identified between January 1 and 3, 2021, will be subject to antigen testing on the day they arrive in Peru. Those arriving from another location should also be randomly tested for
antigen in the process.
Those who test positive in this process must be placed in mandatory isolation for 14 days, which can then take place at the Pan American Village or another temporary isolation center.
Source: El Peruano
Entry requirements
Proof of negative PCR test
Entry possible upon presentation of a negative PCR test – less than 72 hours old
Entry form
An affidavit (Declaración Jurada de Salud y Autorización de Geolocalización) must be completed online prior to entry.
General
A general mask requirement applies in public
General curfew between 11 p.m. and 4 a.m.
In some zones of Peru there are special curfews as of 01.01.2021
From 10 p.m. to 4 a.m. applies this for the following areas:
Arequipa
Huánuco
Ica
Junín
Moquegua
Tacna
Closure of the beaches until 04.01.2021
Police forces monitor compliance. High fines are payable for violations.
Santa (Ancash)
Arequipa
La Libertad
Lambayeque
Lima and Callao
Moquegua
Tacna
Piura
Tumbes
What to expect when returning from Peru
Current information for travelers from the Ministry of Health (BMI)
Information about entry registration and quarantine regulations
Here you can find the latest information from the German Embassy in Lima.
Update 21st of December 2020
Flights from Europe to Peru are suspended again
The Ministry of Transport and Communications (MTC) ratified the announcement of the President of the Republic, Francisco Sagasti, and through Ministerial Resolution No. 968-2020-MTC/01, ordered the suspension of flights longer than eight hours for 15 calendar days, specifically flights from Europe: France, Holland, Spain and the United Kingdom, countries that just received permission to resume air traffic on December 15.
Update 24th of November 2020
Plus Ultra would resume flights between Madrid and Lima from December 7
The Spanish airline Plus Ultra has stated that it is ready to resume direct flights between Madrid and Lima, as soon as the government authorities allow it. However, the company already has a probable date for the resumption of these operations, since it has enabled the reservations on its website from Monday December 7, 2020.
According to the itinerary that appears on its official website: www.plusultra.com, the Madrid – Lima route and vice versa is scheduled to operate from next December 7, with a weekly frequency (every Monday). The outbound flight will leave the Spanish capital at 11:00 a.m. and the return flight will leave Lima at 7:30 p.m. (in both cases local time).
This news has also been recently shared by the portal Torre El Dorado, specialized in aviation, highlighting that Plus Ultra is preparing the return of its flights between Madrid and Lima, after several months of suspension due to the closing of borders due to the Covid-19.
"The airline has in its agenda to resume operations at the Jorge Chávez International Airport in Lima from the Adolfo Suárez/Barajas International Airport in Madrid, starting on Monday, December 7, 2020 with one flight a week (Monday)", indicated the Colombian media. He said that the itinerary of Plus Ultra's return to Peru is as follows:

Source: Plus Ultra
Update 14th of November 2020
Further attractions open their doors again
Kuélap from the Amazon region is open to tourists again since this week.
The following airlines operate international flights from and to Lima:
South America
Argentinia
Buenos Aires
Rosario
Mendoza

Airolineas Argentinas
LATAM
SKY Airlines

Córdoba

Airolineas Argentinas
LATAM
SKY Airlines

Tucumán
Brasil
Brasilia
Río de Janeiro
Sao Paulo
Porto Alegre
Foz de Iguazú
Chile
Santiago de Chile

JETSMART SpA
LATAM
SKY Airline
Colombia
Ecuador
Quito

Aero Mexico
AVIANCA
COPA Airlines
LATAM

Guayaquil

AVIANCA
COPA Airlines
LATAM
Spirit
North America
Canada
Toronto

Aero Mexico
American Airlines
Air Canada
DELTA
COPA Airlines
United Airlines
WestJet
USA
Fort Lauderdale

American Airlines
COPA Airlines
DELTA
Jetblue
LATAM
Spirit
VIVA Air

Houston

American Airlines
Aero Mexico
COPA Airlines
DELTA
Spirit
United Airlines

Miami

American Airlines
Aero Mexico
COPA Airlines
DELTA
LATAM
Spirit
VIVA Air
United Airlines
Central Amerika
Mexico
Mexico City

Aero Mexico
American Airlines
COPA Airlines
DELTA
LATAM
SKY Airline

Cancun

Aero Mexico
American Airlines
COPA Airlines
DELTA
LATAM
SKY Airline
Spirit
United Airlines
Panama
Panama City

Aero Mexico
American Airlines
AVIANCA
COPA Airlines
DELTA
LATAM
Spirit
Update 1st of November 2020
Machu Picchu was ceremonially reopened on 1st of noveber 2020 after long months of closure
The historic Inca city of Machu Picchu has attracted hundreds of thousands of tourists to Peru, Cusco and Machu Picchu in recent years. However, due to the pronounced corona pandemic, the tourist destination, which was declared a UNESCO World Heritage Site in 1983, was closed for eight months.
Now it has been reopened with a festive ceremony and the popular destination in Peru is now only accessible to a very limited number of visitors. For security reasons, only 675 visitors per day are allowed to enter the tourist attraction; prior to the closure, there were approximately 20,000 visitors per day.
Because the infection rates are now falling again after a long phase of various lockdown measures, Peru is gradually opening up to tourists again. The basis for the extensive restarts of the many attractions are comprehensive hygiene protocols to guarantee safe travel. The aim was to obtain the "Safe Travels" seal of the World Travel & Tourism Council (WTTC), which was only awarded a few weeks ago.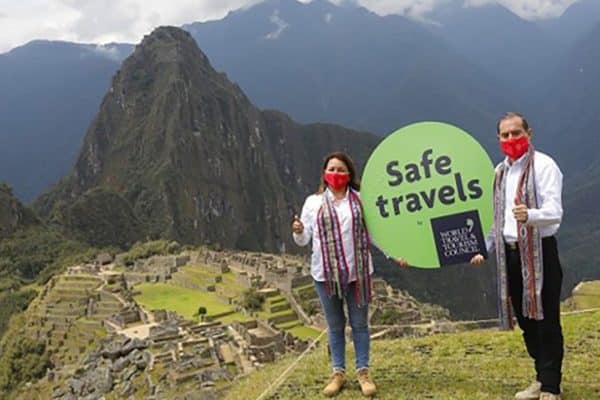 Jorge Chavez International Airport was reopened in early October 2020. Initially, only national flights were permitted from a few cities, which can be reached in a maximum of up to four flying hours. Since November 1, connections from ten countries have also been permitted, with a maximum of up to eight hours flight time away.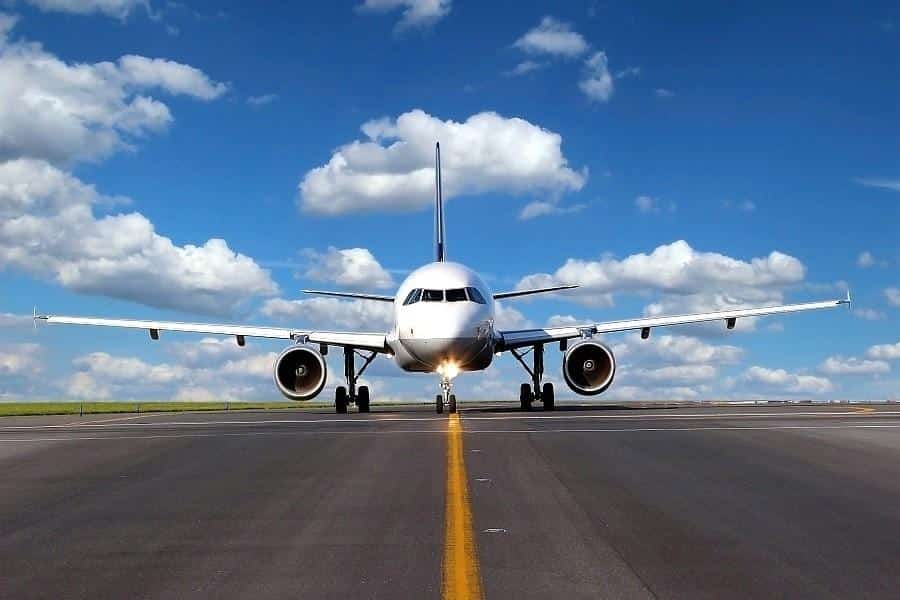 When entering Peru, tourists must present a negative PCR test and a health declaration. This must not be older than 72 hours.
Further measures:
One of the most important regulations in Peru is the wearing of a mouth and nose cover in public at ALL times. Also the staff of the accommodations, restaurants and the various sights must wear a mouth nose cover – just like all tour guides.
Many new protocols:
An almost unmanageable number of special Covid-19 protocols issued by the Peruvian government apply to flights, trains, hotels, hostels, restaurants, museums, nature reserves and outdoor activities such as hiking and canoeing. A minimum distance of 1.5 meters must always be kept everywhere. Many museums and archaeological excavation sites have just reopened in October with a prescribed maximum capacity of 50 percent.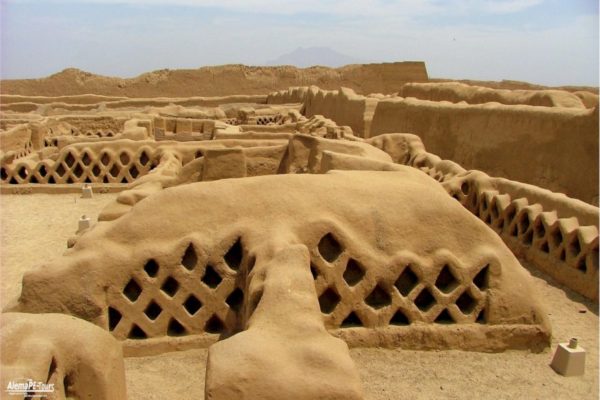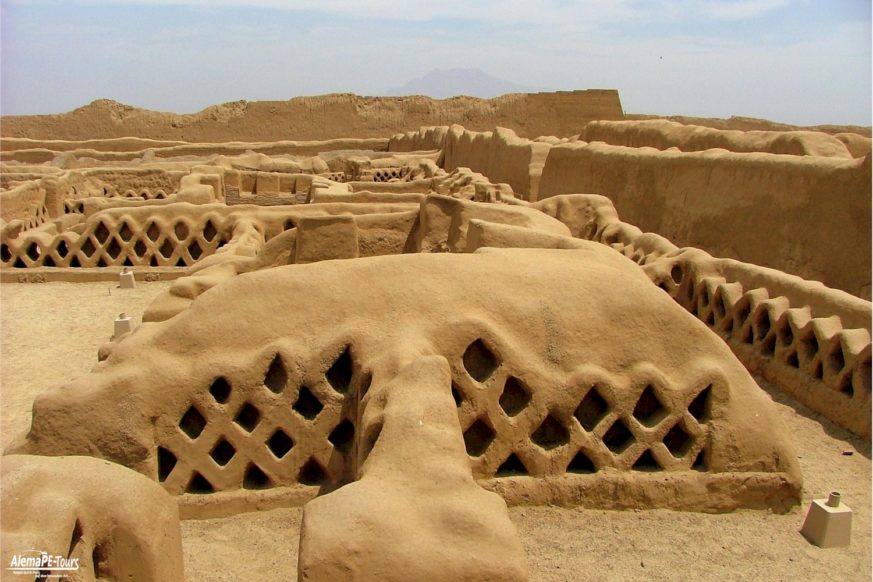 With the "Volver" (Return) campaign, Peru initially wants to boost domestic tourism. This will enable tour operators and companies to prepare themselves to receive visitors from all over the world again from spring 2021 onwards. The tourism industry is the third largest economic sector in the country.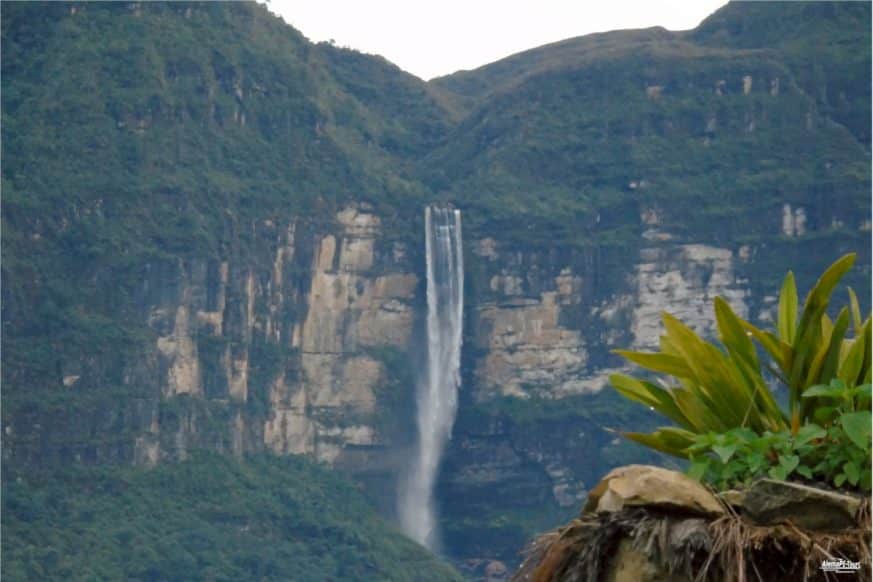 Update 21st of October 2020
Read about the 24 destinations that will have international flights from Peru again starting in November
From November we will enable 24 air routes to 10 countries in North America, South America, Central America and the Caribbean, with a range of 8 hours.
? Remember to comply with the already established biosecurity protocols!
Six U.S. destinations have been considered in the second phase of air connectivity revival.
The Ministry of Transport and Communications (MTC) confirmed tonight that starting in November the government of Peru will enable 24 air routes to 10 countries in North America, South America, Central America and the Caribbean, with a range of 8 hours, as announced this afternoon by the President of the Republic, Martin Vizcarra.
These destinations are approved since 5th of october 2020:
Chile
Ecuador
Colombia
Panama
Paraguay
Bolivia
Uruguay
Below are the 24 destinations that will be available again for international flights to and from Peru starting 9th of November 2020:
TO SOUTH AMERICA
Colombia
Brasil
Río de Janeiro
Sao Paulo
Brasilia
Porto Alegre
Foz de Iguazú
Argentina
Buenos Aires
Rosario
Mendoza
Córdoba
Tucumán
TO CENTRAL AMERICA AND THE CARIBBEAN
Cuba
Jamaica
Dominican Republic
Costa Rica
El Salvador
TO NORTH AMERICA
Mexico
United States
Los Angeles
New York
Orlando
Miami
Houston
Atlanta
Canada
It is well known that Spain and France are facing a second wave of infection that has left both countries in a worse health situation than the one that affected their populations between February and April of this year. For this reason, a resumption of flights to Europe was not considered, but special flights (repatriation flights) between Lima, Madrid, Paris and Amsterdam are still continuing.
Source: NotiTransportes, MTC and gob.pe
Update 11th of October 2020
Today we would like to show you some current statements about the filters installed on board the airplanes:
Low risk of infection with COVID-19 on flights
Research Points to Low Risk for COVID-19 Transmission Inflight
The IATA (International Air Transport Association), together with the manufacturers, has prepared a media briefing. We present the results here.
"The risk that a passenger on board gets COVID-19 seems to be very low.
With about 44 identified potential cases of flight-related transmission among 1.2 billion travelers, this is one case per 27 million travelers.
We are aware that this may be an underestimate, but even if 90% of the cases were not reported, this would be one case per 2.7 million travelers.
We find these figures extremely reassuring. In addition, the vast majority of published cases occurred before the wearing of face coverings in flight became widespread," said Dr David Powell, IATA Medical Advisor.
Manufacturer Studies
The interaction of those design factors in creating a uniquely low-risk environment had been intuitively understood but not previously modeled prior to the CFD simulations by the three major manufacturers in each of their aircraft cabins.
The following are highlights from the manufacturers' research:
Airbus
Airbus used CFD to create a highly accurate simulation of the air in an A320 cabin, to see how droplets resulting from a cough move within the cabin airflow. The simulation calculated parameters such as air speed, direction and temperature at 50 million points in the cabin, up to 1,000 times per second.
Airbus then used the same tools to model a non-aircraft environment, with several individuals keeping six feet (1.8 meters) distance between them. The result was that potential exposure was lower when seated side by side on a plane than when staying six feet apart in an environment such as an office, classroom or grocery store.
"After multiple, highly-detailed simulations using the most accurate scientific methods available, we have concrete data which reveals the aircraft cabin offers a much safer environment than indoor public spaces," said Bruno Fargeon, Airbus Engineering and the leader of the Airbus Keep Trust in Air Travel Initiative. "The way that air circulates, is filtered and replaced on airplanes creates an absolutely unique environment in which you have just as much protection being seated side-by-side as you would standing six feet apart on the ground."
Boeing
Using CFD, Boeing researchers tracked how particles from coughing and breathing move around the airplane cabin. Various scenarios were studied including the coughing passenger with and without a mask, the coughing passenger located in various seats including the middle seat, and different variations of passengers' individual overhead air vents (known as gaspers) on and off.
"This modeling determined the number of cough particles that entered the breathing space of the other passengers", said Dan Freeman, the chief engineer for Boeing's Confident Travel Initiative. "We then compared a similar scenario in other environments, such as an office conference room. Based on the airborne particle count, passengers sitting next to one another on an airplane is the same as standing more than seven feet (or two meters) apart in a typical building environment."
Embraer
Using CFD, cabin air flow and droplet dispersion models validated in full-scale cabin environment testing, Embraer analyzed the cabin environment considering a coughing passenger in several different seats and air flow conditions in our different aircraft to measure these variables and their effect. The research Embraer completed shows that risk of onboard transmission is extremely low, and the actual data on in-flight transmissions that may have occurred, supports these findings.
Luis Carlos Affonso, Senior Vice-President of Engineering, Technology and Strategy, Embraer, said, "The human need to travel, to connect, and to see our loved ones has not disappeared. In fact, at times like this, we need our families and friends even more. Our message today is that because of the technology and procedures in place, you can fly safely – all the research demonstrates this. In fact, the cabin of a commercial aircraft is one of the safer spaces available anywhere during this pandemic."
Safety is Always the Top Priority
This research effort demonstrates the cooperation and dedication to safety of all involved in air transport and provides evidence that cabin air is safe.
Aviation earns its reputation on safety with each and every flight. This is not different for flying in the time of COVID-19. A recent IATA study found that 86% of recent travelers felt that the industry's COVID-19 measures were keeping them safe and were well-implemented.
"There is no single silver-bullet measure that will enable us to live and travel safely in the age of COVID-19. But the combination of measures that are being put in place is reassuring travelers the world over that COVID-19 has not defeated their freedom to fly. Nothing is completely risk-free. But with just 44 published cases of potential inflight COVID-19 transmission among 1.2 billion travelers, the risk of contracting the virus on board appears to be in the same category as being struck by lightning," said Alexandre de Juniac, IATA's Director General and CEO.
"The detailed computational fluid dynamics research of the aircraft manufacturers demonstrates that combining the aircraft's existing design features with mask-wearing creates a low-risk environment for COVID-19 transmission. As always, airlines, manufacturers and every entity involved in aviation will be guided by science and global best practices to keep flying safe for passengers and crew," said de Juniac.
View the IATA Presentation (PDF)
View the Airbus Presentation (PDF)
View the Boeing Presentation (PDF)
View the Embraer Presentation (PDF)
View the full Media Briefing (YouTube)
Source: IATA Briefing from 8th of October
Update 4th of October 2020
Resumption of air traffic in Peru: itineraries and airlines
Peru will open its airspace for international commercial flights from Monday 5th of October 2020. As part of the measures to contain the Covid 19 pandemic, it had been closed for six months, affecting around ten million travelers. The connection will initially be made to eleven destinations in seven countries, with a maximum flight time of four hours. The first airlines to take off and land at Jorge Chávez International Airport in Lima are Chilean "Latam Airlines", "SKY" and "JetSMART". Later, the Colombian "Viva Air" and the Panamanian "COPA" are added. The destinations that allow a connection with Peru are Guayaquil and Quito (Ecuador), La Paz and Santa Cruz (Bolivia); Bogotá, Cali and Medellín (Colombia), Panama City (Panama), Asunción (Paraguay), Montevideo (Uruguay) and Santiago (Chile). Although Brazil and Mexico have open borders, they were not included in this first phase because the flights take more than four hours.
Fuente: LatinaPress
Update 1st of October 2020
International flights: These are the 7 destinations that will be allowed from next week
International flights will be resumed from 5 October 2020 as part of phase 4 of the economic recovery
From this 5 October 2020, international flights will resume after being paralyzed by the Covid 19 pandemic.
President Martín Vizcarra explained the destinations that will be available from this date.
7 Destinations
The president pointed out that Peruvians can now travel to Colombia, Ecuador, Panama, Paraguay, Uurguay and Chile.
In addition, 11 destinations will be available.
"The flights will gradually enable the transfer of passengers to and from the airport with a range of up to 4 hours.
This has been estimated. There is a protocol for these flights between Minsa and MTC," he added.
In the meantime, what will be the 11 destinations? (See box)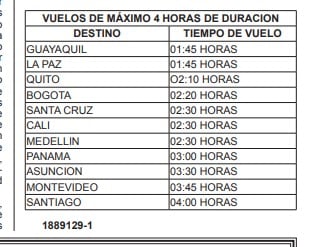 What measures are taken for travel?
The head of the MTC, Carlos Estremadoyro, commented before the Covid Commission of the Congress of the Republic on the measures being worked on in this sector.
"Out of respect and solidarity with others, we should follow the protocols that have been implemented in airports and airplanes. We already have experience with the resumption of domestic flights. With the next resumption of international flights, we will continue to work so that people can resume work, including studying, but taking care of their health," said the Minister.
Among them are some that are similar to those indicated for domestic flights, such as air filtration systems similar to those used in operating theatres, disinfection of aircraft before and after passengers boarding.
For their part, the airport concessionaires must take responsibility for this:
Signposting of rooms in rows to maintain social distance
Placing the alcohol gel dispensers for hand disinfection in different areas of the air terminal
Use protective plates in passenger service areas
Marking the places that cannot be occupied in the rooms.
In the case of passengers on international flights, President Martín Vizcarra had pointed out that a molecular test with a maximum validity of 48 hours must be presented.
Passengers traveling to domestic destinations will continue to submit the affidavit, which does not show symptoms of COVID-19, along with their data.
If a traveler reports symptoms at the airport, he will be prevented from entering the country.
Source: RPP
Update 29th of September 2020
The Peruvian borders will reopen for international air traffic on 1st of October 2020.
Update 25th of September 2020
Here are the current dates for return flights:

 25.09.2020 with Air France from Lima to Paris
02.10.2020 with Air France from Lima to Paris
03.10.2020 with Iberia from Lima to Madrid
08.10.2020 with Iberia from Lima to Madrid
09.10.2020 with Air France from Lima to Paris
10.10.2020 with Iberia from Lima to Madrid
16.10.2020 with Air France from Lima to Paris
17.10.2020 with Iberia from Lima to Madrid
The contact addresses of the airlines can be found here…
Update 24th of September 2020
Most important first
The travel warning from the German Foreign Office has been extended until September 30.
As of October 1, differentiated travel and safety instructions will apply worldwide.
At present, warnings against unnecessary tourist travel abroad continue to be issued.
Excluded are most countries of the EU, Schengen-associated states (Switzerland, Norway, Iceland and Liechtenstein) and Great Britain.
Details can be found here.
Source: German Federal Foreign Office
Update 2nd of September 2020
The Minister of Foreign Trade and Tourism, Rocío Barrios, has announced that international flights in Phase 4 will initially return only for business tourism.
The head of the MTC, Carlos Estremadoyro, informed this Wednesday that international flights will return as of next October 1st.
The appropriate trade restrictions will be gradually removed in September.
In addition, ticket sales will resume in September, while agreements are being reached with the airlines.
In fact, the MTC will have to ensure the operation of the airports and cooperate with the airlines, which will result in greater demand in the hotel and catering sector. People will come to work, not for leisure," said the Transport Minister.
Estremadoyro said that in September the sale of airline tickets and health protocols will be prepared, recognizing that some airlines have already accepted the proposals and others are still under discussion. We have a whole month to organize this," he said.
He also said that the first countries to which trade borders would be reopened would be Spain, the United States, Mexico, Chile and possibly Brazil – the first destinations, according to Extremadoyro – while the Ministry of Foreign Affairs would be responsible for managing access for citizens traveling from Peru to destinations that do not yet allow entry or have conditions other than those established here.
Of course, we will start with a limited number of flights.
Not that if I had five flights to one destination, I would open all five. And even if I open them, as has happened on the domestic political front, there will be no demand. We are allowed 18 flights a day here in the country, and we use 10.
There is no more demand. This will be regulated by each of the airlines. If there is excess demand, we will restrict it ourselves. If we have four flights to Spain, we will only allow two," he explained.
Update 28th of August 2020
The state of emergency in Peru has just been extended until September 30th.
The government stated that a strict quarantine is maintained in 4 regions of the country-Cusco, Moquegua, Puno and Tacna-and in more than 46 provinces in 14 other departments.
Family and social gatherings are restricted in Peru. This was made known by the head of the PCM, Walter Martos, after announcing the extension of the state of national emergency until September 30 with obligatory immobilization on Sundays.
"Social gatherings and family visits are strictly forbidden, which is what has been causing the greatest amount of contagion in recent weeks, as well as friendly gatherings, much less parties," he declared from Iquitos.Martos Ruiz reminded that it is necessary to maintain the use of the mask, hand washing and social distancing, as well as the use of the face shield in places of greater agglomeration.
Update 17th of August 2020
Passengers on special flights must present a negative molecular test.
It will be part of the procedure to enter Peru from abroad.
This morning, the Technical Guide to the protocol for the attention of travelers entering and leaving Peru on special flights was published. This guide establishes the necessary procedures for the entry of passengers to the country and the biosecurity measures that they must comply with before boarding and at the time of disembarkation. In this regard, it was determined that all passengers on special flights entering the country must present a document proving a negative result in the molecular test for COVID-19.
According to the document, the rule establishes that in the case of passengers traveling on special support missions to the country, previously coordinated by the Ministry of Foreign Affairs, they must present a document that proves a negative result in the molecular test for COVID-19 at the time of disembarcation in Peruvian territory.
 Likewise, it is established that a clinical or epidemiological discharge certificate may also be presented. In this way, the regulation stipulates that the document to be presented must be issued in the country of origin or provenance of the passenger and

must be no older than three days prior to the trip

.
Source: Portal de Turismo
Update 13th of August 2020
President Vizcarra announces again a general curfew for the population on Sundays due to increasing corona infections in Peru.
Family celebrations will also be banned, as President Martin Vizcarra announced.
In Peru on Wednesday, a record number of 8875 new infections were recorded within one day.
After Brazil and Mexico, Peru is the country with the third highest number of registered coronavirus infections and fatalities in Latin America. Some 498,500 cases of infection and more than 21,700 deaths were counted in the country up to Wednesday.
Due to the spread of Covid-19, the Peruvian government has extended the state of emergency in the provinces of Putumayo and Mariscal Ramón Castilla in the Loreto region for a further sixty days (Supreme Decree No. 93-2020-PCM). The National Police (PNP) will monitor the measure with the support of the armed forces. This means that the constitutional rights relating to personal freedom and security, inviolability of residence and freedom of assembly and transit through the territory will be abolished. This is contained in Article 2 of the political constitution of Peru.
At the same time, a warning is issued against a Russian vaccine, which is classified as a "high-risk experiment" (Sputnik V). "These reports from Moscow must be handled with absolute caution and care. The political intentions are clearly discernible, but have absolutely nothing to do with reality and are unsettling the population," says Ciro Maguiña, the infectologist responsible for the Peruvian government and vice dean of the "Colegio Médico del Perú".
Update 10th of August 2020
On 6th of august 2020, the World Health Organization (WHO) reported that within one day more new infections of COVID.19 were confirmed worldwide than ever before. This number – 256,344 – exceeds the total number of infections caused by the disease in Germany, and it is significantly higher. From a global perspective, the virus is spreading more massively than ever before.
As of 6th of august 2020, according to the WHO, there were 18,614,177 confirmed corona diseases and 702,642 deaths from corona infections worldwide. You can read the current figures at https://covid19.who.int.
It is currently not strictly forbidden to travel to corona risk areas. However, every traveller should critically examine whether such a trip is absolutely necessary and reasonable, whether for tourist or other private purposes.
The current list of Corona crisis areas can be found on the RKI website. The list of affected countries is updated daily. The Federal Foreign Office has been urging people to travel there if it is not absolutely necessary. More information can be found on the website of the german Federal Foreign Office.
Important: Binding test obligation from 8th of August 2020!
All returnees from so-called risk areas must, according to the legal regulation of the Federal Ministry of Health, which will be effective from 8th of August 2020, be able to present a negative test not older than 2 days when entering Germany.
Those who cannot show such a test must have it tested on entry, but at the latest within 72 hours (free of charge) on entry.
This applies both to those entering Germany at the airports and to those entering Germany by sea or land (also by private car, train or long-distance bus). This obligation is subject to a fine of up to 25,000 euros.
Up to 14 days after entry, the responsible health office may demand a corona test. If this cannot be presented, the office has the authority to order such a test.
A repeat test is possible.
As before, the general 14-day quarantine obligation applies to travellers from risk areas who do not have a negative test result. This means that until the result of the corona test is available, the same applies to those who, for example, had themselves tested at the airport when leaving the risk area or entering it: they must go into self-quarantine. Depending on the test facility and laboratory equipment, it can take several days to obtain a result.
BUT!
Such a test does not guarantee that you really do not have a corona. A test can be negative, even though you already carry the virus, because you can only get a positive test result two days before the onset of symptoms. Thus, a negative test result can lead to a false sense of security.
Update 8th of August 2020
The Peruvian government decided to suspend the special repatriation flights of FAP Air Group No. 8 and negotiated with the concessionaire Lima Airport Partners (LAP) on the possibility of resuming these flights from Jorge Chavez International Airport, according to consular sources in Peru.
In this regard, the Italian Embassy in Peru reported on its website that the National Institute of Civil Defence (Indeci) announced without prior notice that, as of 3 August, no more repatriation flights would be authorised from the military airport. "According to the information received, negotiations are underway between the Peruvian authorities and the civil airport Jorge Chávez (LAP) to resume the special flights from this airport," said the diplomatic headquarters.
The same version was announced by the French embassy in Lima: "Following the decision by the Peruvian authorities to no longer use the Callao military airport (Group 8) for humanitarian flights, these flights, particularly those to Europe, will be temporarily suspended in order to reopen the Jorge Chávez commercial airport".
"KLM's flight scheduled for 13th of August could be maintained if Jorge Chavez airport in Lima is cleared on that day. Air France is still waiting for information from Peruvian authorities.
Meanwhile, the U.S. Embassy said it has received information from the Peruvian government indicating that boarding procedures for the upcoming return flights at Grupo 8 Air Force Base in Callao are likely to change in August.
There are indications that the Lima – Miami flight on Friday, August 14, made possible by tour operator Solange Reps, is still scheduled and full. Therefore the agency is planning a new flight from Lima to Miami for Friday, August 21st.
"If there are any changes in the dates or times of the flights currently scheduled for August 14th and 21st, the travel agency Solange Reps will inform the passengers by e-mail. Jorge Chavez International Airport will remain closed for international commercial flights," the U.S. Embassy said.
A similar version was presented by the United Kingdom Embassy in Peru: "The Peruvian government is currently reviewing arrangements for repatriation flights. In the meantime, all international return flights have been suspended for the first two weeks of August. Further information will be published as soon as we have it".
It should be noted that to date there has been no official communication from the Peruvian government indicating this information or the postponement of the return flights from Jorge Chávez airport. Neither has the concessionaire LAP made any comment on this issue. We will keep you informed.
Update 2nd of August 2020
Due to the currently very uncertain situation as to when the borders to Peru will be reopened for international air traffic, we have unfortunately decided to wait and see:

Until the borders are actually and permanently opened, because, as with many other measures in Peru, it is to be expected that it will be changed overnight
Until the new regulations for transport by land and air, for restaurants and hotels, as well as for sights such as Machu Picchu of many other destinations, have become more widely accepted
The controls of the regulations show a positive development of the measures, which cannot be foreseen at the moment
The most important regions of Peru are accessible to tourists throughout the country. At the moment important destinations on the routes in the north and also south are unfortunately taboo
We hope for your understanding, because this approach protects above all your own health, the health of all travellers and of course the local population.
We are considering resuming travel from all countries probably only in the second quarter of 2021.
Update 1st of August 2020
AIRLINES BEGIN TO SUSPEND FLIGHTS TO CUSCO
The Minister of Transport and Communications (MTC), Carlos Estremadoyro, informed today that interprovincial land and air travel will be suspended in the regions that have returned to quarantine, due to the increase in cases of COVID-19 infections.
These are the regions of Madre de Dios, Ancash, Moquegua, Tacna, Cusco, Puno, Huancavelica, Cajamarca, Amazonas and Apurimac, the same as those already in quarantine: Arequipa, Ica, Junín, Huánuco and San Martín.
Repatriation flights
AIR EUROPA announces a charter flight to Madrid for August 18, 2020.
Update 30th of July 2020
State of emergency and targeted quarantine extended until August 31
The Executive officially extended the state of national emergency and the targeted quarantine in some regions of the country until 31 August.
The standard provides for targeted quarantine in the departments of Arequipa, Ica, Junín, Huánuco and San Martín, as well as in the province of Tambopata (Madre de Dios), in the provinces of Santa, Casma and Huaraz (Ancash).
The supreme decree provides for the compulsory social immobilization of all persons in their homes from 10 p.m. to 4 a.m. the following day, Monday to Sunday nationwide.
With the exception of Arequipa, Ica, Junín, Huánuco and San Martín and all the provinces mentioned above, which are under targeted quarantine. In these jurisdictions, the compulsory social immobilization of persons in their homes applies from 8 p.m. to 4 a.m. the following day. Sundays will be for total immobilization.
Update 27th of July 2020
First loosening of the COVID-19 rules is becoming apparent.
Although the strict regulations in Peru are still in place, numerous positive trends are emerging.
In August, the last restrictions will be largely lifted.
Airlines such as British Airways, Air Europa, Air France, IBERIA and KLM will resume flights to Lima from July with a rather limited schedule.
In general, tourism is one of the most important economic factors in Peru along with agriculture.
Many experts are currently working to ensure the safety and hygiene standards for future travellers.New bookings to South America are currently possible, but in our opinion
the travel period should rather be in the second quarter of 2021, because until then the new regulations for all involved sectors, such as airlines, hotels and restaurants, as well as the destinations and tour guides, have been checked several times and should then be more reliable.
We also gladly accept bookings and preparatory consultations for 2021!
Update 19th of July 2020

National flights are running and international border opening announced.
As of yesterday both inter provincial buses and national flights have begun in an attempt to reactivate the tourism sector in Peru.
National fights are running about 30 % of their pre-COVID-19 numbers, to ensure each flight is meeting all protocols.
Only travelers are allowed to enter the airport to limit outside exposure.
Airlines are asking for everyone to check-in electronically and to arrive to the airport 3 hours in advance due long queues.
Masks are mandatory to enter the airport, mask-shields are mandatory to fly and nobody can board without an affidavit of health.
Airlines are passing out gloves to passengers to wear inside the cabins.
All airlines appear to be using the same "affidavit of health", which can be downloaded directly from the airlines websites.
Temperatures are taken upon entering the airport and upon boarding flights.
All airplane cabins are equipped with HEPA filters, known to kill up to 99.96 % of viruses and bacteria.
Cabin crew are instructed to clean the aircraft's bathrooms every 15 minutes. Currently they are filling the planes at 100 % capacity.
Machu Picchu
Machu Picchu was set to open July 24th for national travelers, however the opening has been pushed back as local communities and operators need more time to meet the sanctioned safety protocols.
Upon opening Machu Picchu to the public only 675 visitors are permitted per day to allow social distancing while exploring the ruins.
International Flight activation from Bolivia, Colombia or Chile to Cusco
Peru's Ministry of Transport & Communications has approved international regional flights direct between Bolivia, Colombia, Chile to Cusco.
The regional flights are set to be activated in September and October assuming no spike in COVID-19 cases.
Currently Peru has 98,907 active cases, over half of these cases are in Lima.
Update 8th of July 2020

Provisional date for internal flights announced
On monday 6th of July, a meeting hosted by DIRCETUR, the regional governing body for tourism in Cusco was held in which the following was announced:
LATAM currently are the only airline who have presented their license for reopening. They are hoping to start some internal flights from the 15th of July.
Both Lima and Cusco airports have submitted their COVID-19 operating plans and confirm they are ready to receive passengers. There will be staggered flights, roughly 1 an hour, only people flying will be allowed into the airport terminal and masks will be obligatory. No tickets can be purchased at the airport and online checks in are requested. Hand washing facilites will be available both inside and outside the airport.
The inter-provincial bus station has also announced it is ready to open on the 15th of July, if allowed.
Perurail and Incarail are also hoping to start running limited tourist services to and from Machu Picchu, again from the 15th of July, if permitted and have all protocols in place to run safe train journeys.
The Ministry of Tourism has issued protocols on the re-opening of tourist agencies, hotels and new best guiding practices. Amazonas Explorer has applied for our license to re start operations and are awaiting on confirmation, hopefully in the next day or two.
We continue to work from home and staying safe.
Inca Trail to Machu Picchu
Sernamp has issued new protocols on opening up the Inca Trail to Machu Picchu.
This includes reduced group size – 6 trekkers per guide plus one porter/ assistant, maximum 120 total per day, groups to keep apart, no cooking meals allowed en route (box lunch permitted).
We will keep you updated as we hear more.
Update 30th of June 2020

Exit strategy – Phase 3 Starts 1
st of July 2020

State of Emergency extended until 31rd of July 2020

On June the 27th, President Martin Vizcarra announced that the state of emergency would be extended to the 31st of July but that the gradual re-opening of Peru would progress with caution.
As of the 29th of June, according to the Ministry of health there have been 9,504 COVID-19 related deaths in Peru. This is just 3.36 % of 282,365 confirmed positive cases. Different areas of Peru have been affected quite dramatically. For example, Lima has had 157,050 cases and the next runner up is Callao next door with 17, 944 whereas Cusco region has just 1,175 cases, and only 19 deaths. The main COVID-19 clusters are centred on the coastal and jungle regions of Peru, not the Andean regions. The theory is the stronger UV rays, the high altitude or people in the mountains having stronger lungs means the virus is not as effective in the Andes (or it could be that these regions obeyed the quarantine laws more strictly).
Peru is testing between 15 and 20 thousand people a day.
Changes since we wrote last

Quarantine in Arequipa, Ica, Junín, Huánuco, San Martin, Madre de Dios and Áncash have no change in timetable. In the rest of Peru, quarantine measures have lifted for all but under 14 year olds, high risk people & Over 65 year olds. Under 14s are allowed to exercise within 500m of their house for up to an hour a day. Where as over 65s are advised not to leave the house unless absolutely essential.
Elsewhere, for example, in Cusco, life is starting to resemble a new socially distant normal. Masks and social distancing of anywhere between 1 and 2 metres is the norm. Banks, supermarkets, etc are limited to 50 % capacity and disinfection. Shopping malls are open but with limited capacity. As of 1st July, restaurants that comply with the correct sanitary protocols can open at 40 % capacity. They are also setting up delivery services. Construction work has been allowed to resume with infection preventative measures in place. In Cusco, buses are running at 50 % capacity. Even a few hairdressers have opened, given that they all have masks and not too crowded. The police and armed forces are authorised to enforce all the above social distancing measures.
Except for the regions mentioned above, stay at home Sunday is no longer compulsory. But gatherings of big groups including religious services are still prohibited.
Fears over hospital shortages have been addressed with the number of hospital beds now up to 14,000 and ventilators up to 2,000 within the next couple of weeks. They are also working with private hospitals to keep the price of treatment affordable to Peruvians.
Can I travel to Peru? Is Peru open for international tourism?
All international borders into and out of Peru are closed, save for humanitarian reasons.
Cargo flights and ports have been allowed to reopen for exporting goods.
Importing products to Peru, is still primarily only for necessities and medical equipment, but businesses can now start to apply for licences to move cargo in and out of Peru.
Machu Picchu was scheduled to open on 1st of July but that has been put off until better protocols are in place. No date has been set for it reopening.
The Inca Trail is currently closed but the one day KM 104 Royal Inca Trail is scheduled to open with reduced numbers as and when Machu Picchu opens.
Internal flights and inter-regional bus travel is scheduled to open some time in the first two weeks of July but there is currently no date set for International flights to start operating.
The Peruvian government is in touch with other countries to look at opening up flights. There has been talk of the first "corridors" being Cusco – Bogota, Cusco – Santiago and Cusco – La Paz.
Perurail has announced it is ready to start transporting people to Machu Picchu and has put in place all protocols to safely transport passengers. Its license to operate has been approved, they are just waiting for Machu Picchu to open.
Rainbow Mountain (Vinicunca) remains closed to all visitors.
Whats next?
We will endeavour to keep this blog updated more regularly from now on. In the meantime, please stay safe, stay at home and we hope to see you all soon.
If you have any further questions, feel free to contact us with info@alemape-tours.com
Update 15th of June 2020

Machu Picchu ready to open on 1st of July
The Tourism Agency Association of Cusco (Asociación de Agencias de Turismo del Cusco- AATC) has given us an insight into how Machu Picchu will operate when it opens again on the 1st of July. These rules still need to be approved by the Ministry of Health before the 20th of June.
To summarise the proposal are:
The trains and buses will run at 50 % capacity. So only 16 people in a 32 seater bus.
You cannot enter Machu Picchu without a guide under normal circumstances. But there will now be a cap of 7 tourists per guide.
Masks will have to be worn on the buses and trains. And some sources seem to suggest whilst in the park too (they are really badly worded articles).
Groups must maintain a distance of 20m from other groups.
Machu Picchu will have 2 circuits (Some sources say 4), using a one way system. Routes are not yet published but there will be a long one and a short one. These will take anywhere between an hour and 20 minutes and two hours. Your ticket used to last 4 hours but visit will now be limited. You may also have to wait for groups to pass at a safe distance before being allowed to continue. The temple of the sun will remain closed.
There will be only 75 people allowed to enter Machu Picchu per hour. Assuming that is 6 am to 5 pm as it has been previously that is only 770 people a day, down from about 5,000.
To boost tourism, the site will be free for Peruvian key workers, children and Over 65s. One article says this may be extended to all visitors when the international borders open again. but this is not confirmed.
All these regulations will be explained at the entrance to the site.
The 4 Day Inca trail remains closed for the time being but the KM 104 Royal Inca trail will also be open from 1st of July but with a limit of just 120 passengers per day and a reduced group size of 1 guide to every 6 tourists.
It is still unclear what the new costs of these will be or if prices are expected to stay the same.
The Machu Picchu official website is currently under maintenance, hopefully updating on the new rules.
We will keep you updated when we know more.
Source: RPP Noticias
Update 9th of June 2020

Exit strategy now in Phase 2 – State of Sanitary Emergency extended until 7th September 2020

As of June 9th,2020, 203,736 people have tested positive for COVID-19 in Peru. Of these, 92,929 people have successfully isolated and recovered from Coronavirus. 9,903 people are currently in hospital and 1,077 in ICU or on a ventilator. There have also been 5,738 deaths.
Lima is the highest infected region by far with 120,183 cases. Compared with neighbouring Callao at 14,284 the second highest, Cusco only has 1,274 and Apurimac just 295. For more details please visit the MINSA webpage where they report daily.
Politically there are three main policies all working together
1 State of Emergency
Peru declared a State of Emergency on the 15th of March. It was extended again and again, and is currently expected to last until the 30th of June.
Peru has now entered Phase two of the COVID-19 exit strategy in most of Peru. Tumbes, Piura, Lambayeque, La Libertad, Loreto, Ucayali and parts of Ica and Ancash are to remain in Phase one. They are only allowed to leave the house on essential journeys such as buying food and can begin home deliveries for certain businesses.
Under the State of Emergency, the constitutional rights related to personal freedom and security, the inviolability of the home and the freedom of assembly and movement in national territory are restricted.
2 Quarantine
Actually called "Mandatory Social Distancing" by the Peruvian government, allows them to impose curfews as they have been doing throughout the State of Emergency.
3 State of Sanitary Emergency
A State of Sanitary Emergency has been put in place for 90 days starting from the 10th of June until the 7th of September in Peru.
Note this is different from the State of Emergency.
The State of Sanitary Emergency allows the Ministry of Health (MINSA) to quickly acquire goods and services to face the pandemic without the need for public or government approval. It also is there to put plans in place to begin to leave the lockdown. This includes starting up local and internal businesses provided they have protocols in place to minimise the risk of spreading the coronavirus. It also means MINSA will receive help from the police and armed forces to implement any measures they deem appropriate.
Changes now in Peru

June is usually a major festival season in Peru, all have been cancelled or postponed or put online. It is also the middle of winter and beginning of the yearly influenza pandemic, with new introduced social distancing in place we hope to see a decline in preventable deaths from Pneumonia as well as COVID-19.
Hospitals have been reporting some shortages and even cases of theft of personal protective equipment in places like Arequipa and Piura. Other parts of Peru like Lima are now handing them out on public transport to essential workers around the city.
With Phase two now beginning to take effect, there have been a few regulations lifted or changed:

Exercise is now permitted between 5 am and 1 pm from Mon-Sat. But it must be alone and only to be within 3 km of home.
Sunday is still a total lockdown stay at home day.

Curfew and Quarantine still remain and no one is allowed out between 9 pm to 4 am, and 6 pm to 4 am for those still in phase one.
Some aquatic activities like surfing or kayaking are allowed with local government permission.
People are now allowed to drive private cars for essential journeys. But driving for exercise is not permitted.
Public transport has been able to reopen, and tests are said to be being made available to public workers.
Under the Sanitary State of Emergency
Restarting construction work is permitted, given they can practice social distancing or adequate PPE is provided and available.
Business can begin to operate as normal with the Ministry of Health's approval and adequate COVID-19 prevention enforced in the workplace. Businesses must submit their plans to MINSA for approval. It is unclear how this will be enforced.
Legislation has been put in place to ensure treatment for COVID-19 such as Paracetamol, Hydroxychloroquine and Ibuprofen remain at the same price. And hoarding is illegal by placing maximum buys on such medicines. (Please note AlemaPE-Tours is not suggesting or advising the medications as above mentioned, just translating government guidance)
Travelling to Peru
Government has placed a 14 day quarantine on anyone entering from Italy, Spain, France and China. Although the list of countries is set to be updated soon, please check the 

MINSA

website and

Prevención y Control de Enfermedades(CDC)
However there are currently no commercial flights from anywhere into and out of Peru
If you then present COVID-19 symptoms, you must contact authorities and they will tell you what to do.
"Any person entering the national territory from countries with an epidemiological background and which are on the list drawn up by the Minsa Centre for Epidemiology, Prevention and Disease Control (CDC), such as the Italian Republic, the Kingdom of Spain, the French Republic and the People's Republic of China, must be subject to a period of home isolation for 14 days. The list of countries is updated by the CDC and published on its website and that of the Ministry of Health".
In case of symptoms of respiratory infection, the person in home isolation must communicate with the health authority of the corresponding jurisdiction for the adoption of the necessary measures".
Peru in the media
On the 29th of May 2020 there was footage circulating in Cusco of a digger reportedly creating a mass grave for COVID-19 victims. It has been debunked as a morgue getting rid of unclaimed bodies as they are overflowing. Most of which are due to not being able to hold funerals due to the current quarantine. None of the bodies were a" biological hazard" which means none had died of infectious disease. The news channel who covered the story are facing an investigation on charges of inciting panic and fear.

RPP

CNN also produced this somewhat biased "What went wrong in Peru's virus response?"
Al Jazeera amongst others reported somewhat unfairly on

Peru running out of Oxygen to treat COVID-19 patients
Whats next?
In early July / August, Peru is planning to start Phase three of our exit strategy, changes should include:
Opening some gyms and allowing groups of organised sport such as Football or Volleyball. Opening of most venues at 50 % capacity.
Return to normal internal business practices.
Schools will not open again until next year, online learning is expected to continue.
LATAM has announced starting internal flights in July and International flight as early as August.
Cusco's Testing and Death toll Statistics
For up to date statistics concerning COVID-19 and Cusco, we suggest:
Sources
We will endeavour to keep this blog updated more regularly from now on. In the meantime, please stay safe, stay at home and we hope to see you all soon. If you have any further questions, feel free to contact us over info@alemape-tours.com
Update 25th of May 2020

State of Emergency extended till 30th of June 2020

On Friday May the 22nd of 2020, President Vizcarra announced plans for the State of Emergency to continue until the 30th of June 2020. The lockdown will also continue in place but with the easing of certain restrictions to allow some economic revival.
As of today, Monday the 25th of May 2020, (Day 71 of the lockdown), COVID-19 cases continue to rise in the provinces but seem to have plateaued in Lima, Loreto and much of the North of Peru.
On Saturday 23rd of May 2020, Cusco experienced its largest ever increase of cases and numbers are expected to continue to rise but hopefully a little slower over the coming days.
It is worth mentioning Cusco, where we are based, has just 757 cases (and 8 deaths) which is way lower than Lima (75,716) Piura (4,219) and Arequipa (2,501) to mention just a few of the departments. I hope this puts everything a little into perspective.
We are now entering what is known as Phase 1 of the proposed loosening of lockdown restrictions. In this phase, the main changes are:
The curfew has been reduced to 9 pm to 4 am (except in a few of the worst hit areas where it is still 7 pm to 6 am).
You are now allowed to drive your car to the shops but still only 1 person per family is allowed out to do the shopping.
Computer Technicians, Plumbers, Electricians, Carpenters, General Maintenance, Dentists, Hair dressers and Beauty care professionals are allowed to operate but only for home visits.
Professional sport (but without any supporters present) is allowed to resume.
Online shopping for clothing, footwear, electro-domestics, school utensils and office stationary permitted.
Children are allowed out to exercise once a day for 30 minutes but only within 500m of their homes.
Restaurants with the correct protocols in place can start offering delivery services.
Tourismwise
Inti Raymi Festival goes online
EMUFEC, the Cusco Municipal Festival Organiser Company, has announced they will stage Inti Raymi on the 24th of June but virtually and are encouraging all Cuzqueños to join in. You can see more at:

YouTube
Domestic flights should resume in August and International Flights in October
The Ministry of Transport and Communications of Peru indicated that domestic air transport should restart during 'Phase three' of the Government's economic recovery plan (July – August).
The international borders would remain closed for a few more months. The restart of air transport (domestic and international) will depend on the results of the two first phases (May – June).
New Peruvian Regulation for Tour Operators and Travel Agencies has been published
Did you know at least 70 % of travel operators in Peru are not legally registered?
The Ministry of Foreign Trade and Tourism has published a new regulation for travel agencies with the purpose to guarantee the formality of companies and protect final consumers. To date, there are 5,816 travel agencies registered at the official 'National Directory of Tourism Service Providers', 60 % of which are concentrated in Lima and Cusco.
AlemaPE-Tours is one of the few legal operators in Lima and is proud to have all of its operating licences in order.
Jorge Chavez International Airport is chosen as the best airport in South America
The International Airport Jorge Chavez, located in the capital city of Lima, was recognised once again as the best air terminal in South America, according to the World Airport Awards. The awards, which are the most prestigious for the global airport industry, are based on the results of the 'World Airport Survey', carried out between September 2019 and February 2020.
Update 18th of May 2020
International Borders opening in September?
The daily number of COVID-19 infections continues to rise in Peru but would appear to be slowing.
The Peruvian news channel RPP reported on a recent scientific model that claimed Peru should be hitting its peak starting on the 19th of May 2020 in Lima and up to the 1at of June 2020 in other regions, depending on their remoteness.
The model also indicates the level of infections should then plateau for roughly 21 days before hopefully falling. But this is dependent on the lockdown continuing.
The lockdown is currently still in place until the 24th of May 2020.
Tourismwise
The Ministry of Transport has put back the proposed timetable for opening the inter-provincial bus routes and internal airlines to "sometime between July and August".
This will be gradually rolled out countrywide depending on which areas are least affected and better capable of dealing with any second wave of infections that may come.
The timescale for opening up international borders and airways has also been put back to "Phase 4" – the last phase of the plan to reopen Peru and this is scheduled for "anytime September to October" onwards.This will also be dependent on reaching mutual agreements with other countries and meeting strict protocols which are currently being worked on.
These proposals are "tentative" and not legally binding. They will be revised weekly.
Restaurants in Lima are now able to open up offering a delivery / take away service only and only once they have been approved and met very stringent protocols to ensure the correct handling of food and staff social distancing.
Update 11th of May 2020
Quarantine extended to the end of May
On Friday the 8th of May, the President of Peru announced the state of emergency lock-down would remain in place throughout Peru until the 24th of May.
Everyone must stay at home except for essential outings. Children are allowed out to exercise for 30 minutes a day, accompanied by a parent, but should not venture more than 500 m from their homes.
Some mining, fishing and construction work is now permitted, but general commerce is still prohibited.
Tourismwise
Today the government announced that from 1st of July through to the 31st of December 2020, they would be opening national parks, certain museums and archaeological sites to Peruvian children and over 60 year olds for free. This is their idea of how to re-stimulate tourism!
In other tourism related news, Avianca airlines have announced that they are filing for chapter 11 insolvency in the USA in a bid to restructure itself. As a result Avianca Peru (their subsidiary that runs internal flights within Peru) will cease to exist.
They do still plan to maintain flights into Peru from their main hubs of Bogota and San Salvador and to be up and running as soon as they are allowed.
Update 5th of May 2020

Proposed phased return to normality after the lockdown
The current lockdown is still in place until the 11th of May 2020.
Yesterday on the 4th of May 2020, the Peruvian government approved the following proposals for easing the current lockdown.
Note this is provisional and at the end of each phase, there will be a complete revision before agreeing to the next phase.
You can see up to date statistics for COVID-19 in Peru here, including by region, sex, and age.
Phase 1: MID TO END OF MAY 2020

There will be a gradual reopening of some industries, some mining and some construction plus the sale of agricultural products and e-commerce. Also opening up are business support firms to do with telecommunication, complimentary to agriculture and storage facilities.
Tourismwise, restaurants can open for delivery and pick up service, hotels for COVID-19 patients only, tourist transport for essential activities.
Phase 2: JUNE 2020

The re-opening of the paper and printing industry, underground mining, more construction and sanitary projects, limited access to shopping malls, the sale of all agricultural products and import/export for retail purposes.
Tourismwise, restaurants but with a reduced capacity to open, interprovincial transport and internal air travel to restart, travel agencies to open but only virtually.
Phase 3: JULY 2020

The reopening of all mining, construction sanitation and commerce.
Tourismwise
Restaurants open as normal, international air travel permitted, walk in travel agents re open to public, entertainment centres re opened and tourist sites open to the public but only in limited numbers.
Phase 4: AUGUST 2020

All industries and commerce working as normal.
Tourismwise
Business "as normal" at all tourist sites. The complete reopening of beauty parlours, spas, entertainment facilities and rental properties. Conventions, fairs, meetings allowed. National and international travel in general permitted.
Update 28th of April 2020

Peru has 27,517 cases of coronavirus (COVID-19)
There have been 728 deaths and over 8425 recoveries.
Over 3968 are currently in hospital, of which 568 are in intensive care on mechanical ventilators.
There are currently 656 beds in intensive care in all of Peru.
Over 232,747 suspected cases have been tested.
You can see up to date statistics for COVID-19 in Peru

here

, including by region, sex, and age.
Below is an ongoing timeline of how COVID-19 has progressed in Peru and how life and measure taken by the state have changed with time. Older entries will often have been superseded by newer ones, but I retain them here for the sake of history.
Update 23rd of April 2020

Peru extends quarantine till 10th of May 2020

Peru not yet reached the top of the curve. The last day will be 10th of May 2020, though that may change again.
2.74 % mortality rate of those identified with COVID-19 in Peru.
Update 22nd of April 2020

Health Ministry and the Colegio de Medicos asks government to extend the quarantine
The government has been taking their advice up to now, so this may well happen. They say the number of cases of COVID-19 in Peru is still on the rise, we are not yet at the peak of the curve, so it would be dangerous to open up. The Health Ministry has asked for another two weeks.
Update 21st of April 2020

Quarantine end not yet determined
President said the decision whether to open or not next week is under constant evaluation.
Update 20th of April 2020

Mortality rate in Peru at 3 %, half of many countries
The President said 3 % of cases die, which is half of the 6 % rate worldwide.
Private colleges should adjust their fees
The president said fees should be adjusted as schools are not able to give classes with a physical presence. The Education Minister said they may reopen the chance for people to register with state schools if they wish. State schools are taking part in a system of remote education via television, radios, and the internet as well as via social media.
Update 19th of April 2020

Supermarkets and pharmacies to be open 7 am to 5 pm Monday to Saturday
Update 18th of April 2020

Over 800,000 tablet computers to be distributed to rural homes whose kids most need them
The internet will be included free as part of the tablet package, to allow these children in the most rural zones to continue their studies.
97,756 tablets with internet will also be given to teachers in rural areas – including solar chargers where there is no electricity.
Inti Raymi cancelled
This normally takes place on the 24th of June and is one of the busiest weeks for tourism in Cusco.
Another 1000 hospital beds to open in Lima this week for COVID-19 patients
The beds will be in the two towers of the Villa Panamericana, which was built of the Panamerican Games (an athletics championship). Currently, there are 900 beds in Lima of which around 600 are occupied.
Update 17th of April 2020

School fees
90 % of parents are overdue in paying school fees.
Some schools have agreed to lower school fees due to the fact that they're not able to give the same service as when children can attend school. A report suggests 90 % of parents are late in paying school fees, some do not have the money, others are hoping the fees will be reduced.
Loans as part of Reactiva Peru to be 0.5 % interest from BCR to banks
The loans to help companies keep employees on will be lent from the Banco Central de Reserva to the banks and financial institutions at 0.5 % interest. Hopefully, they will pass this onto businesses at a suitably low rate.
Update 16th of April 2020

Over a million rural homes to receive a payment of 760 soles tomorrow
Disinfecting tunnels are not backed up by any scientific evidence says Health Minister.
The minister said the tunnels do not work as they do not disinfect the surface, rather they are trying to disinfect people, which does not work.
Over 10,000 Peruvians have been repatriated to date.
Update 14th of April 2020

Fine to be introduced for those who break rules of isolation
You can be fined between 86 to 430 soles for the following reasons. If you do not pay within 5 days you will be sanctioned by being unable to use the bank or carry out any legal transactions. This will be controlled by your DNI. People with autism are exempt. People are also allowed to take their dog out briefly, close to their home.
Not keeping a one-metre distance from others in the supermarket.
Going out in the company of other people.
Not using a mask out in the street.
Be out in the street without an approved reason ( shopping for food or medicines or essential workers).
Refuse to show your ID when asked by a member of the police or military.
Be out on a Sunday, when no-one is allowed out.
Breaking the curfew.
Be in a private car without the relevant permission.
Update 13th of April 2020

Medical staff over 60 years old, or with medical problems to be retired
This is for their own protection. Foreigners who meet conditions will be employed to fulfill the urgent need for medical staff. This reply was given to people asking if Venezuelan immigrants who have offered their services as doctors will be accepted. Certain aspects of the press and society continue to attack people of this nationality at any opportunity sadly.
New laws regarding employment have been approved in relation to employment
This will allow the "suspension perfecta de labores." This means a person continues to be employed, or on the books of a company, and continues to receive health insurance, but they are not expected to work and the employer is not expected to pay them. The idea is to preserve jobs for when things do pick up again and avoid the mass firing of staff. This is allowed for a maximum of 90 days. The mass firings which CONFIEP ( a group of businessmen and women wanted would not be allowed the Minister of Employment made reiterated).
These workers will be allowed to withdraw some of the pension fund (AFP) and as well as their "Compensation por Tiempos de Servicio (CTS) a fund into which employers pay for each employee, normally used to cover periods of unemployment, in order to help them through the period without wages.
The minister explained the suspension perfecta de labores cannot be randomly implemented at the will of the employer, it is the last resort when the employer and employee have not been able to come to any other agreement such as using up holidays or working fewer hours and the only alternative left would be firing them. She said that companies will be supervised to ensure this is being applied fairly.
Companies who benefit from government aids such as Reactiva Peru cannot resort to using suspension perfect de labores. However, on the 16th of April 2020, a spokesperson from the workers' syndicate of SUNAFIL said the law is not written that way and sadly, companies can take the money and still fire people using suspension perfect, so they do not have an incentive to retain workers.
Workers who earn less than 2400 soles per month and do not have access to CTS can be subsidized 760 soles per month by the state. This mainly applies to what is called MYPES or micro-businesses."
Withdrawal of pension funds opened up to more people
The following categories of people will now be able to make withdrawals from their AFP pension funds:
Those who take "suspension perfecta de labores" can withdraw up to 2000 soles.
Those who are no longer working can withdraw up to 2000 soles.
Those who earn less than 2400 soles, can withdraw 2000 soles of their AF, in two stages of 1000 soles.
Peru to introduce fines for those who do not comply with isolation
The president criticized those who are refusing to comply with it and affecting everyone. He reminded that only 1 person per family can go out to do the shopping. Too many people are still going out in groups or in couples, hence why they're introducing fines to try and end this.
Indecopi to investigate over 40 companies offering products claimed to prevent or treat COVID-19
Indecopi is the consumer watchdog for Peru. While there are many who genuinely believe in alternative medicines here in Peru, it seems unlikely they have found prevention or treatment for COVID-19. Whether these companies are genuinely misguided in this case or seeking to exploit people is not yet clear.
Update 11th of April 2020

Government will consider making changes to the economic rescue plan
The president of the Council of Ministers said the announced rescue package will be altered if they need to be.
Minister of Work tells businesses she will not approve mass layoffs
Under pressure from CONFIEP, a group of businessmen and women who want the right to implant large layoffs of their workers, the minister says she will not allow them to ignore workers' rights. CONFIEP argues it needs to make mass layoffs in order to protect other jobs, but their plea has not been received well by many.
The minister called a meeting with them today, to outline what she will and will not allow.
Update 10th of April 2020

Peru scraps specific days for men and women
The president said this clearly had not worked, so the new rule is one person per family, irrespective of sex. As before, no-one is allowed out on Sunday. The curfew will now end each morning at 4 am, instead of 5 am, to allow markets to open earlier, meaning the number of people can be spread across an extra hour.
Update 8th of April 2020
Peru's extends quarantine till 26th of April 2020
The president says the Council of Ministers is going to discuss this today.
Reminder of financial measures so far
3 million of the poorest households will receive 760 soles- split into two parts. Some have already received the first payment, others are still in the process.
35 % of the wage of those who receive less than 1500 soles is being covered by the government.
Spreading false information about COVID-19 in Peru could result in a 6-year jail term
New measures, to avoid people spreading disinformation which creates fear and panic around COVID-19, mean offenders could face up to 6 years in prison.
Update 7th of April 2020
The President is evaluating whether to let workers withdraw 2000 soles from AFP pension funds
Those who have been out of work for 6 months are already allowed to withdraw 6 months, but today the president said they are evaluating whether they can extend that to allow those still working and on the books of a company to withdraw 2000 soles as well.
Peru launches Reactiva Peru financial rescue package
Government launched plan Reactiva Peru, said to value 30, 000 million soles. However many say the plan is flawed and does not go far enough. The tourist sector feels the plan is insufficient to prevent massive loss of jobs.
Update 6th of April 2020
Easter Thursday and Friday will be a complete lockdown
Currently, men and women are allowed out on separate days. Sunday no-one is allowed out. making Thursday 9th and Friday 10th days no-one is allowed out for shopping or to go to the bank etc. Key workers can still carry on as normal.
Hospital Ate en Lima now has 200 intensive care beds available
Over 51,000 people detained for breaking quarantine/ curfew
What happens to these people remains to be seen, but their names and identities are being recorded, and they could be charged later.
Children in state schools start their year, a month late, via remote education
In order to not lose too much of the school year, the school will happen by remote means, until it is possible to reopen schools, which will not happen until May at the earliest.
Children will be able to access a series of educational resources vía radio, tv, and mobile phone- with free access to an official education site that will not use data on your phone or computer.
The President said that while it will not be easy, and that not everyone can do virtual education, as not everyone has internet access, let alone a computer, hence why they are starting with "remote" education. He said it is a great opportunity to advance education in Peru for the future.
Remote áreas that will receive school books and materials along with the food supplies that are being delivered.
Update 3rd of April 2020
Domestic isolation will end 12th of April 2020
The president announced, that all the indications from the reports they were examining were that the plan was working and it would end April 12th. However, he said things would return to normal gradually, with a plan to be announced soon as to how they will gradually start to reopen the country. The health minister said they may use "focalized quarantines" in certain areas after the 12th of April.
Masks to be made compulsory and will be given out free
Peru will produce masks which will be distributed by the Ministry of Health and anyone going out has to wear one
Update 2nd of April 2020
Men and women to be allowed out only on separate days
Monday, Wednesday and Friday – only men will be allowed out. Tuesday, Thursday and Saturday – only women will be allowed out. The President explained by dividing the population in Half, it would be easier to control. No-one can go out on Sundays. This starts tomorrow, the 3rd of April 2020.
Men and women who work in essential services, such as shops, banks, and hospitals are exempt from this new rule. They can still go to work on the days of the week they have to.
The President made clear that not everyone identifies as "male" or "female" and that soldiers and police enforcing the restrictions will be given instructions to ensure this is not a reason to discriminate against those who do not.
Update 1st of April 2020
Economic plan with valué of 12 points of Gross Domestic Product
The Economic Minister defended the Government's decision not to release 25 % of AFP pension funds. She said they have a very ambitious plan, which will cost 12 points of Gross Domestic Product and such a measure would not leave Peru with the stability to implement this plan.
How will Peru protect women who are at risk of being confined with a dangerous partner?
During the period of quarantine, the special Number set up to report domestic violence has received 5418 calls about domestic violence. Special teams have been sent out to 538 cases, resulting in that 25 women and their children were taken to safe houses. The Minister of Women, also reported that there had been 43 rapes reported, including some to children in their own homes.
Lima converts bullfighting ring into a temporary shelter for the homeless
Withdrawals from pension fund AFP to be allowed up to 2000 soles
Anyone who has not been "en planilla" or on the books of a company for the last six months, will be able to withdraw up to 2000 soles from their pension fund. This will apply to 3 million people, roughly half of the total who have pension funds in the AFPs.
1 400 000 will be able to withdraw the whole amount in their account, as they do not have more than 2000 soles total in their pension fund.
Those who are still working have the option to not contribute to their pension fund in April or May, thus retaining an extra 10 % of their wage in these two months.
Amid calls from some politicians to allow everyone to withdraw 25 % of their AFP or pension fund, the President defended the position of the Finance Minister who explained that this is not a viable option- as a massive cash withdrawal would have a huge effect on the value of the 75 % that remained in the pension funds.
The president explained that they have to choose who can benefit from this- so better to choose those who most need it. The amount released so that 3 million people can withdraw up to 2000 soles each is equal to what would be released if the just the top 20,000 earners in Peru were allowed to withdraw 25 % of their pension funds.
He continued that the pension system needs reform and they intend to do so after the crisis has passed.
Update 31rd of March 2020
Shop to open only between 7 am and 4 pm
This is so people are back in their homes before curfew. In the areas where the curfew starts at 2 pm, the shops will close at 2 pm.
Update 30th of March 2020
Hours of curfew extended
The curfew will be extended. Originally in effect between 8 pm and 5 am, there have been 36,000 people detained for failing to comply. The curfew is now going to start at 6 pm in all of Peru- except for four regions where it will start at 4 pm- because they were the regions least complying: Tumbes, Piura, Loreto and La Libertad. Anyone caught not complying could face charges.
Two hospitals opened in Lima for COVID-19 cases
Two buildings, built for the Pan-American games in 2019 have been transformed into hospitals to house patients suffering from coronavirus.
Update 27th of March 2020
Peru to announce a financial package to protect the economy
The president said that there are more economic measures on the way to help businesses and their workers, in order to help the economy recover from the situation.
Update 26th of March 2020
Domestic isolation to be extended in Peru until April 12th
The president said the decision to extend by 13 days, is based on the reports from health officials.
Workers will be allowed to withdraw CTS
The CTS is a savings fund, and part of your wage is automatically paid into this. The idea is that if you then lose your job, you have some money to tide you over until you find another job. In the current situation, many have lost their jobs or had their hours and wages cut. The president said that they are allowing people to withdraw up to 2400 soles. If they have lost their job, they were already entitled to take it all.
Government will pay 35 % of wages of any employee earning less than 1500 soles per month
Announced in today's presidential address.
Update 25th of March 2020
Repatriation flights arriving to take home tourists stranded in Peru
The Peruvian Chancellor announced that two flights are arriving from the US today. The US said it will prioritize those in greater need.
The British Embassy said yesterday the first "humanitarian" flight to take people back to the UK will arrive today.
Canada took some citizens home yesterday. Various other nationalities have already evacuated many of their citizens.
This despite the fact that Peru closed its borders completely on the 22nd of March 2020, except for cargo planes. Flights are coming in via the military airport in Lima, as Lima's international airport Jorge Chavez, has been closed since Sunday.
Update 21st of March 2020
All borders to close completely from midnight
While the borders had been closed for a few days, it was announced things would be even stricter.
Update 19th of March 2020
First deaths in Peru from coronavirus
Peru suffered its first 3 deaths today from COVID-19. The first death was of a 78-year-old man, with high blood pressure; a 47-year-old man who suffered from bronchial asthma and obesity and a 69-year-old, who also had pre-existing medical conditions. The 47-year-old and 69-year-old had both returned from Spain recently.
President announces updates on the situation of coronavirus in Peru
The number of cases of COVID-19 has increased to 234 in Peru
Peru has bought 1,600,000 testing kits, of which 1,400,000 are rapid testing kits
2 planes from Mexico, 1 from Israel and 1 from Chile have already taken tourists home
4 planes from Israel, 1 from Chile, 1 from Argentina and 1 from Mexico are programmed to arrive soon
Minister is traveling to Cusco today to co-ordinate the situation of stranded tourists
477 people were detained last night for breaking the curfew, of which 152 were in Lima and Callao
Hospital Até will be ready on 21 March, for serious cases, with 50 beds in the intensive care unit
Update 18th of March 2020
Peru announces curfew
Peru will enforce a curfew between 8 pm and 5 am, starting tonight The President said this is because, despite the please, some people are still going out at night and socializing in groups. Especially youngsters. And some of these have caught COVID-19.
The police and military will be ensuring people respect the curfew.
The President said, "You ask if this is a curfew. For some people, this carries bad memories. This is an obligatory, social immobilization. If you want to call it a curfew, fine."
Private cars to be banned from circulating in Peru
Private cars will not be allowed to circulate from 5 am 19th March. In effect, they will not be allowed from 8 pm tonight as that is when the nighttime curfew comes in. And then the ban on cars starts at 5 am valid 24 hours a day until the end of the state of emergency. The curfew ends each morning, private vehicles will be allowed to circulate only until.
Again the president emphasized this was only introduced because people were not respecting the need to stay at home.
Update 17th of March 2020
Peru enters 3rd stage of COVID-19, community transmission
The president announced coronavirus in Peru is at the stage of community transmission. That not all people who have caught it, have come back from Europe or have been in contact with people that have been in Europe. In other words, it is been spread from person to person within Peru.
Any tourists stuck in Peru and trying to get home
Ministers announces flights to take tourists out have arrived from Mexico and Israel. Others are still being negotiated
If you are a British national- the FCO is updating on the situation here. The British Embassy in Lima is asking you email ukinperu@hotmail.com with your full name, location (be specific) and best form of contact (ideally email).
If you are any other nationality- please check your specific government/ embassy page.
Update 16th of March 2020
Ab heute sind alle Flüge von Peru von und nach Europa, Nordamerika etc. für 30 Tage ausgesetzt.
Update 15th of March 2020
Peru declares state of emergency
The President Martin Vizcarra announced a state of emergency for the whole of Peru with effect from midnight.
Measures include Peru's border closures and domestic isolation.
"State of Emergency" is declared, with obligatory domestic isolation for all and closing of borders.
Peru goes into domestic lockdown
The announcement means everyone must stay in their homes, except for a few exceptions- to go to buy groceries or medicines, go to the bank or fill their car up with petrol. Going to work and then back home again is also allowed, but employers are encouraged to implement home working.
Peru closes borders
Peru will close all international borders at 23.59 pm Monday 16th of March 2020, except for the import and export of goods.
Peru closes ports to all cruise ships
Peru announced cruise ships will not be allowed to dock in Peruvian ports. Cargo ships are still allowed in and out.
Lima councils close more beaches and parks 
Various Lima municipalities (councils) have announced the closure of their beaches and parks. Lurin, Punta Hermosa and San Bartolo today followed Callao in announcing this.
Government minister says domestic quarantine for all is being considered
What does Peru's "State of Emergency" mean?
Certain civil liberties and rights are suspended. And the police and military have the power to enforce it.
1. Everyone must stay at home from midnight tonight (bar some exceptions)
2. All international borders closed from 23.59 Monday 16th for 15 days.
Except for the import and export of goods and merchandise.
3. Bars, restaurants, parks, and most public spaces are all closed
What does the State of Emergency in Peru mean for tourists?
Tourists are subject to the same rules as everyone else in this case.
How long will the State of Emergency in Peru last?
It was originally due to last 15 days, but has and will be extended as the authorities see fit.
Under what circumstances are you allowed out of your house / hotel?
You are allowed out into the street in order to use or provide the following services:
Purchasing food or medicines.
Banks and financial services.
Medical centers, hospitals, etc. for urgent cases or emergencies.
Fuel.
Help / care for the elderly, children, teenagers, people with disabilities or in vulnerable situations.
Return home.
Telecommunications workers.
Rubbish collection and cleaning.
To return to your home.
Hotels and accommodations but only to comply with quarantine.
Peru`s government has assured there is not going to be a shortage of food or goods
Those working in the production and supply of food and other essentials are allowed to continue going to work, in order to ensure there is a continuous supply of food and essential items for all.
Update 14th of March 2020
Developments leading up to the State of Emergency in Peru
FCO advises against travel to Peru due to the flight ban
FCO changed its Peru travel advice in light of the coronavirus outbreak. Advising British nationals not to travel to Peru (and also to various other countries) due to the problems they will have if restrictions mean they are unable to get home.
It offers the same advice for various other countries because of the increasing complexity of world travel restrictions and increase of flight bans
Beaches closed by some Lima councils
Cross-sector committee spokesman says closing Peru borders could be an option
Update 13tth of March 2020
Peru Health Minister announces new test centers for coronavirus due to open in April
Currently, all COVID-19 tests have to be sent to Lima for analysis. But regional COVID-19 testing centers are due to open soon.
The plan is to close on 14th of April 2020 Tumbes and Iquitos, on 16th of April 2020 Cusco and La Libertad, on 18th of April 2020 Piura and San Martin, on 22nd of April 2020 Ica, Ucayali and Jaen. Clearly much can happen in a month.
First case of coronavirus in Cusco
The 37-year-old local man, who became the first Cusco COVID-19 case is thought to have contracted the coronavirus on a recent trip to Washington DC, in the USA. He is in domestic isolation and in a stable condition.
16 new cases
Update 12th of March 2020
Peru ban incoming flights due to coronavirus
Peru announced it is suspending all flights to and from Europe and Asia to stop the spread of COVID-19.
This Peru travel ban starts on Monday 16th March. It will last for 30 days initially, with the option to extend.
It covers any flights, between Peru and Europe. And any flights between Peru and Asia (not that there are any direct flights between Peru and Asia). In both cases, it covers both inbound and outbound flights.
Technically it is not a "travel ban"- the language the government used is "suspension of flights". They are not "banning" people from any place or of any nationality, merely making it almost impossible for people to get to Peru from Europe or Asia.
Peru closes all universities in addition to the schools which were already closed
Is the Inca Trail closed?
Yes. The Inca Trail closed two weeks early in January due to a landslide at Winay Wayna campsite. It closes each February for maintenance. It was then announced the opening would be delayed until 16th of march 2020. But the state of emergency in Peru means it has not yet opened and we are not sure when it will open.
Is Machu Picchu closed due to coronavirus ?
Yes, Machu Picchu is closed as part of the State of Emergency declared 15th of March 2020.
5 new cases of coronavirus in Peru were confirmed
21-year-old who had been in Italy, a 28-year-old who had been in Germany and Spain, and a 25-year-old, 49-year-old and 63 years old. They did not say where these last 3 had been.
MINSA, the Peruvian Ministry of Health announced, that up to the date, they had tested 883 people for coronavirus. All but 22 proving negative.
Peru announces banning of the gathering of more than 300 persons
Update 11th of March 2020
Another 4 cases were confirmed later in the day
Peru announces travel restrictions for those traveling from 4 European countries
Peru closes schools as a precaution till 30th March 2020

All schools will close until 30th March. Both private and state schools.
2 new cases of COVID-19 coronavirus in Chincha to the south of Lima
A 46-year-old man and a 27-year-old man. Both said to be stable and in isolation in their homes.
Update 10th of March 2020
2 cases of coronavirus were confirmed in Huanaco, Peru
A pair of brothers, aged 27 and 15 who had returned from Europe. Again they are said to be stable and in domestic isolation.
Update 9th of March 2020
Arequipa puts all medical staff on standby
As a result, on the 9th March 2020, the city of Arequipa has put all medical staff on alert and banned them for taking holidays for 3 months. This is in order to be prepared for any new cases that appear.
2 more cases of coronavirus were confirmed in Peru, in Lima
Both new cases are related to the case zero (i.e. the first confirmed case in Peru).
Update 8th of March 2020
1 case of COVID-19 confirmed in Arequipa
This is an independent case from the Lima ones. A 29-year-old male, who had traveled from London at the end of February. He too is in a stable condition and quarantined in his home.
5 more cases of COVID-19 confirmed in Lima
All had contact with case zero. These include a 7-year-old boy who goes to Newton College, a prestigious independent school in Lima. However, the child did attend school first.
Update 6th of March 2020
Peru confirmed its first case of coronavirus COVID-19 case zero
A 25-year-old man, he tested positive in Lima after traveling in Spain, France, and the Czech Republic. The man works for LATAM airlines, who were quick to point out that he did not travel back from Europe on their airline, and has not gone to work since being back. They said he has not been in contact with any other LATAM employees.
Peru had tested 883 people for coronavirus
Coronavirus in South America- how many cases are there of COVID-19?
When did coronavirus arrive in South America?
The first case of coronavirus in South America was the 26th of February 2020, in Brazil.
The timeline of the spread of coronavirus into South America
13th of March 2020 – Uruguay confirms first 4 cases of coronavirus.
13th of March 2020 – Suriname confirms the first case.
13th of March 2020 – Venezuela confirms first 2 cases.
11th of March 2020 – Guyana confirms the first case of and death from COVID-19.
10th of March 2020 – Bolivia confirmed it's first 2 cases of COVID-19.
7th of March 2020 – Paraguay confirmed its first case each of coronavirus.
6th of March 2020 – Peru and Colombia confirmed their first case each of coronavirus.
4th of March 2020 – French Guiana confirmed its first cases of coronavirus.
3rd of March 2020 – Argentina and Chile confirmed their first cases of coronavirus.
29th of February 2020 – Ecuador confirmed its first case of coronavirus.
26th of February 2020 – Brazil has confirmed the first case of coronavirus in South America– someone who had returned from an affected area in Italy.
The Economic cost of COVID-19 on Peru
We will only be able to see the true economic cost of coronavirus to tourism in Peru with time.
11th of March 2020, Canatur, the Peruvian Chamber of Tourism, warned the

consequences of any quarantine will be massive for the tourism industry in Peru

.
They predicted it could mean losses of up to U$ 500 million dollars for the Peruvian tourist industry. The fact that the government then decided to completely ban flights from Europe and Asia, will only make it worse.
What is coronavirus? How can I protect myself and others against it?
Read the Centers for Disease Control and Prevention´s

FAQS about coronavirus

. They explain it very simply.
In short, coronaviruses have been around for years. Most do not cause big problems to humans- for instance, a common cold. Most only exist among animals. Some, such as the SARS coronavirus has caused problems for humans. This new strain of coronavirus is called COVID-19- short for Coronavirus Disease 2019, which is when it was discovered. It is believed to have come from animals, much like SARS which broke out across the world in 2003.
Who is most at risk from coronavirus COVID-19?
To protect yourself and others against coronavirus
As a kid, you were probably taught how to avoid spreading "germs". This is exactly the advice being given to prevent the spread of coronavirus:
* Cover your mouth when you sneeze or cough and do so into a tissue, then throw it in the bin
* No the back of your sleeve or a handkerchief is not an adequate replacement for a tissue.
* Stay away from the person who is coughing and sneezing all over the place.
* Wash your hands well with soap and water for 30 seconds immediately after
* Spray your hands with alcohol as an extra precaution (some say alcohol gel is not effective)
* Don't poke your fingers into your eyes, nose, mouth.
* Avoid sharing cups/ drinking bottles/ cutlery etc. Avoid putting your hands into plates of food
* Stay at home if you are sick to avoid spreading it.
* Facemasks are now obligatory in many countries when going outside.
Sadly not everyone seems to adhere to that advice in day to day life. But that is the advice being given to stop the spread of this coronavirus.
What could be the economic effect of coronavirus on Peru?
While the obvious thing to think about is tourism, many other industries are affected. For instance, 85 % of the squid fished in Peru is exported to China. This has currently been stopped.
Exports from mining from Peru to China are a huge part of the Peruvian economy. These and many other industries will be affected. This article takes a deeper look at

the economic effect coronavirus may have on Peru and Latin America

.
How deadly is coronavirus?
We will only know in hindsight. Statistics currently suggest between 1 and 2 % of people who contract it die, and most (but not all) of those who have died, have been elderly or had underlying conditions. However, there are certainly some cases that buck this trend, including children and young people in seemingly good health, so we cannot be complacent or underestimate it. One thing is certain, COVID-19 is causing a lot of suffering and loss of life across the globe, and currently no-one is sure how it will end.
You can see up to date figures for coronavirus across the world here.
How does COVID-19 compare to other causes of death?
There are 281 million cases of malaria each year in the world of which 405,000 die.
1.35 million people die worldwide each year in road traffic accidents (2016 figure).
102 people per day die in road traffic accidents in the USA (average in 2016).
Figures from the United Nations World Mortality Report published in 2017 (figures for 2015). Sourced from this article.
56 million people died across the world.
155,000 died per day on average.
6,500 died per hour on average.
The importance of traveling again in the future?
You cannot travel to Peru at the moment.
But once everything returns to normal- Peru needs you to come to visit.
Tourism gives sustainable employment to a lot of people here in Peru and elsewhere. It provides a more sustainable alternative to illegal mining and illegal logging. It also allows people to lift themselves out of poverty, to gain education for their children, avoid malnutrition and more. It helps preserve life in so many ways.
Check the foreign office advice given by your country.