Main celebrations marking Arequipa's 478th foundation anniversary are just around the corner drawing thousands of domestic and foreign travelers to the White City, and providing an opportunity to explore its major attractions.
Arequipa is the second most populated city in Peru. It is considered as one of the most beautiful areas in the country, due to the architecture of its buildings, varied gastronomy, impressive landscapes, imposing volcanoes, and for hosting the deepest canyon in the world.
This article lists 10 of its city and countryside's major attractions.
1. Main Square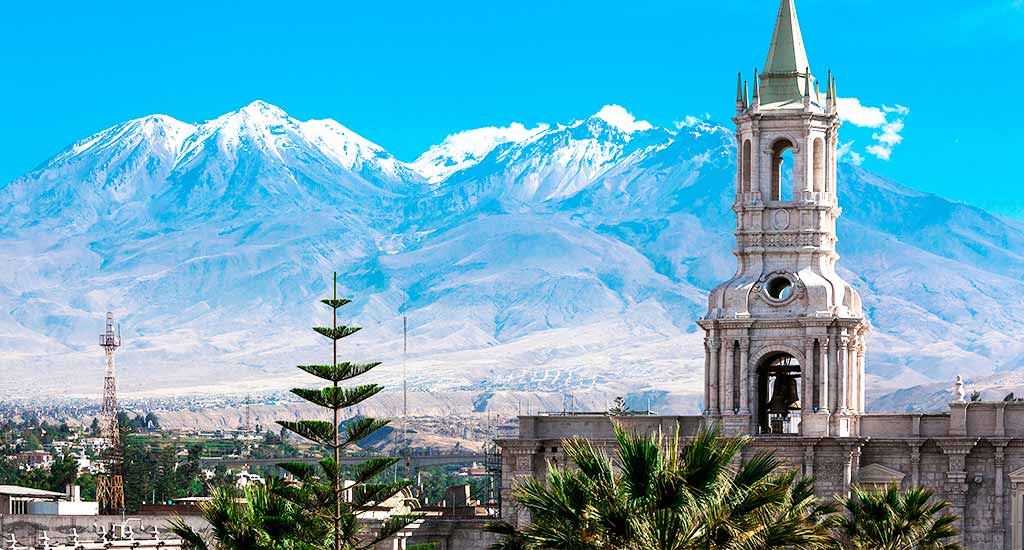 Main Square is in the heart of the city's urban core. Located in the historic center of Arequipa, this square is famous for its architectural and symmetric harmony. The surrounding area includes Arequipa's Cathedral and famous portals.
2. Santa Catalina Monastery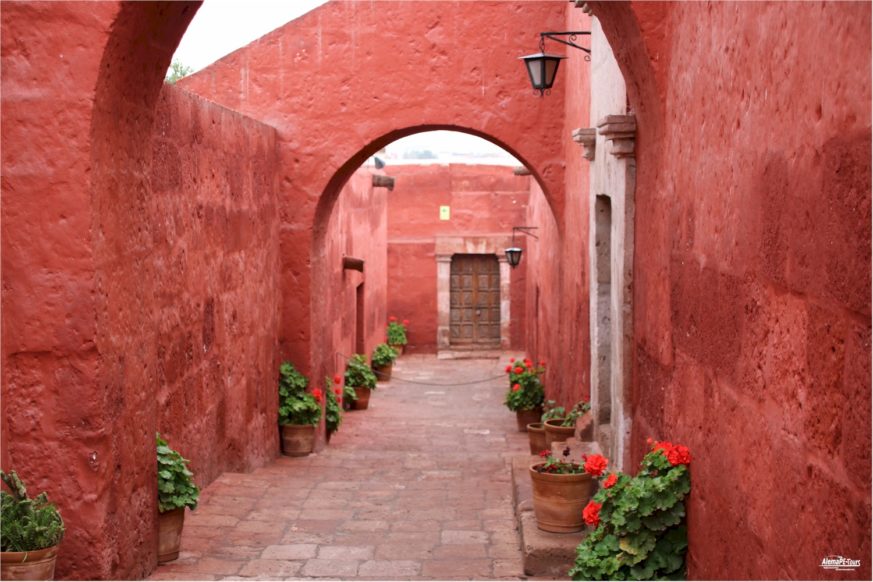 The Santa Catalina Monastery is the city's most popular spot. Its architectural beauty is impressive and is the best example of the Viceroyalty era splendor. The place includes alleys and passageways —surrounded by arcades— that lead to splendorous courtyards, cloisters, gardens, small squares, and ancient facilities.
Built to accommodate distinguished religious women in the city, the monastery was opened as a place of extreme seclusion and remained as such until 1970.
3. Arequipa Cathedral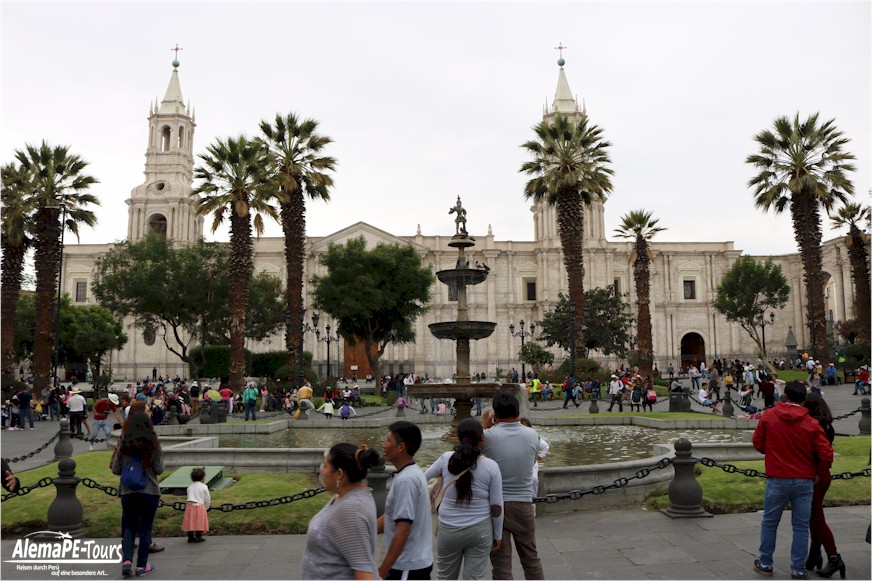 Regarded as one of the city's main religious monuments in the 17th century, the Cathedral was built with ashlar (volcanic stone) and brick vaults. It was destroyed in an 1844 fire and rebuilt in 1868 by architect Lucas Poblete.
4. Yanahuara Viewpoint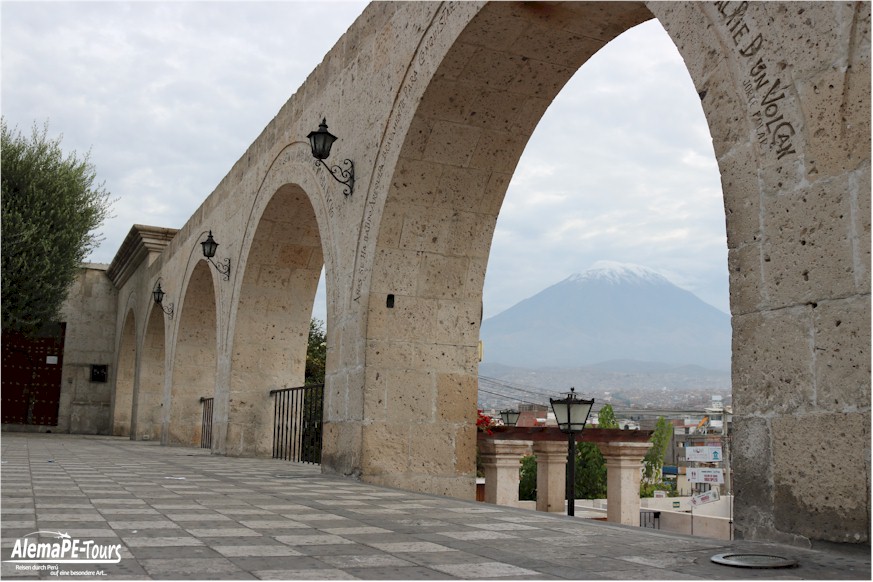 The Yanahuara Viewpoint is located 2 km away from downtown Arequipa. It was built in the 19th century and comprises a series of ashlar arcades with carved writings of illustrious Arequipa citizens.
The Viewpoint offers a privileged view of the city and its three volcanoes Misti, Chachani, and Pichu Pichu.
5. Misti Volcano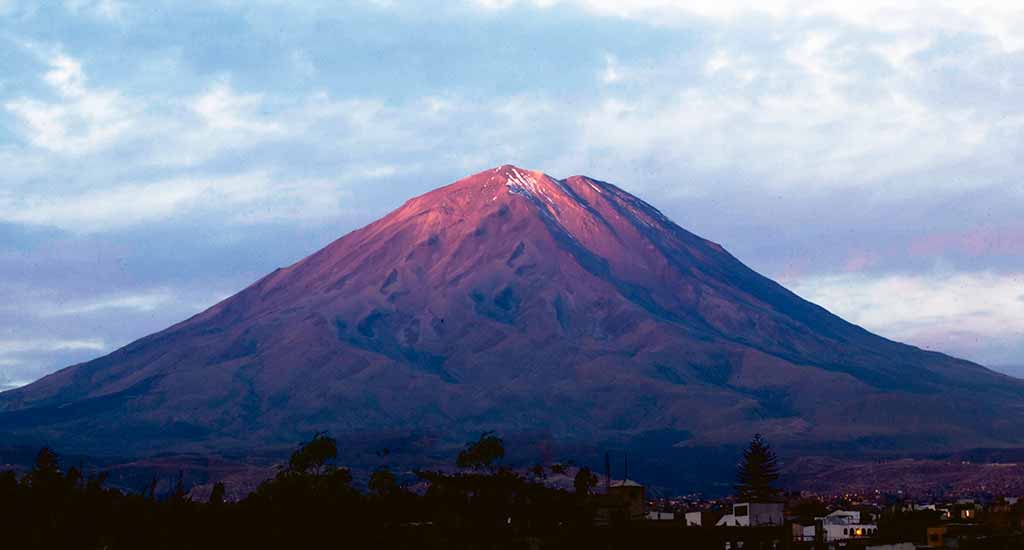 Misti Volcano stands at 5,825 meters above sea level and its slopes are situated 20 km from Arequipa. From the summit, you can see the White City, Chili Valley, as well as Chachani and Pichu Pichu volcanoes.
6. La Compañia Church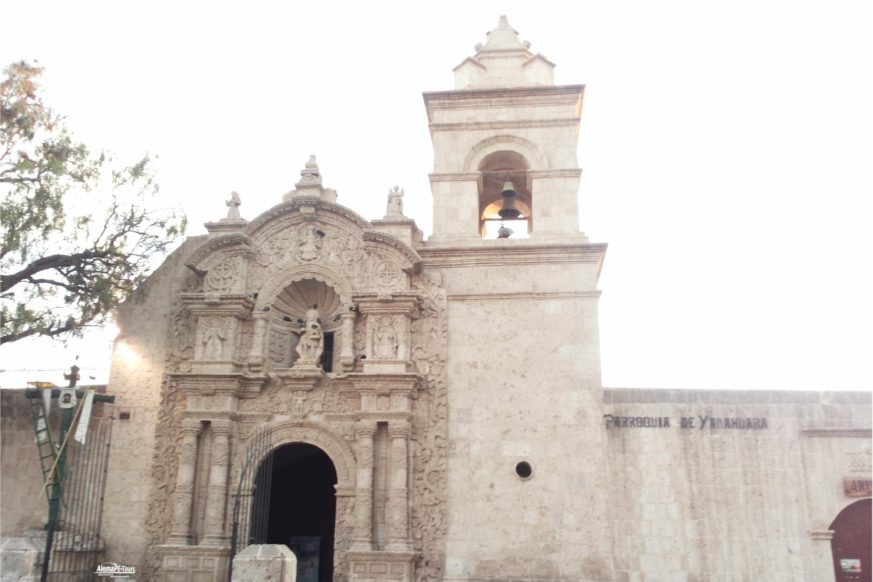 It is a religious architectural jewel located at Arequipa's Main Square. Built in 1590, its construction stands out for its white stone walls and beautiful reliefs decorating its baroque façade.
7. Sabandia
Known as the south-eastern access point to Arequipa, Sabandia is a locality situated 8 km from the city's historic center. It is famous for its countryside landscapes and crystal clear springs.
8. Casa de Moral
Built in the 18th century, this baroque house is named after an ancient mulberry tree in its central courtyard. The place contains furniture dating from the colonial and republican eras.
9. Museum of Andean Sanctuaries
Its main attraction is the Lady of Ampato, popularly known as Mummy Juanita. The body of this 12- or 14-year-old girl —buried in the Inca period— was found at the summit of Ampato Volcano.
10. Founder's Mansion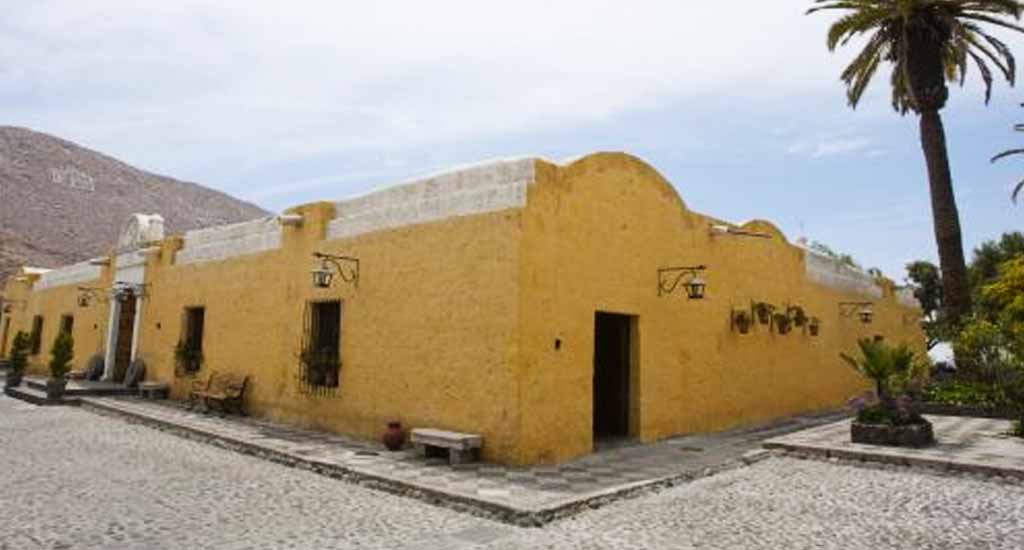 It is one of the most significant and traditional large houses in the region. This mansion was once owned by Arequipa's founder Garci Manuel de Carbajal, who ordered its construction for his son.
Later, in 1785, Juan Crisostomo de Goyeneche y Aguerreverre, its new owner, renovated it with the stately characteristics it bears today.
Source: Andina